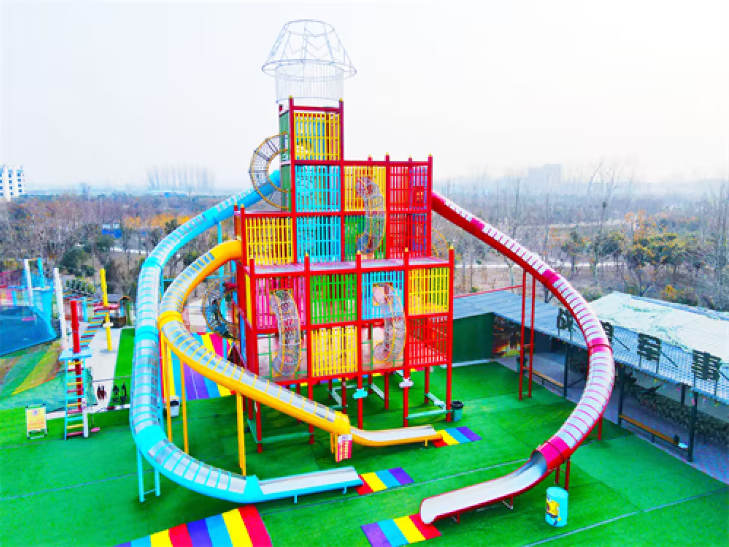 2023 Unpowered Paradise recommends the introduction of children's large-scale amusement equipment
Saturday, 25 March 2023

0

453

0
As unpowered parks become more and more popular, children's large-scale amusement equipment can be played in a variety of ways. Many unpowered park operators want to introduce some such amusement projects, so let's take stock of the large-scale amusement equipment in unpowered parks in 2023. In the park of the unpowered park, several large-scale amusement equipment for children are needed. Our common ones are: Skating World Park, Sky Trail, Jungle Crossing the Magic Net, Flying Castle, etc. These are very popular amusement items in the park.
1. Skating World Paradise
Children's large-scale amusement equipment, like the Skating World Park mentioned above, is deeply loved by children, and the Skating World Park has a beautiful appearance, a large area, and various ways to play. Operators do not need to consider the number of tourists carried by Skating World Park, and the requirements for the site are also very low. It can be built regardless of whether there is a slope in the site, and there are no restrictions on regions, temperatures, and seasons.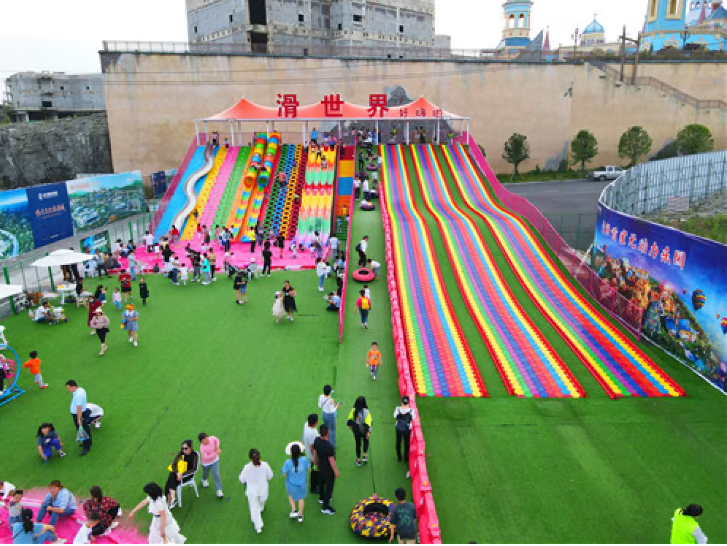 2. Skywalk
The skywalk is an amusement equipment based on outdoor training, and it is a very popular large-scale amusement equipment for children in recent years. Its characteristic is that tourists will feel the diversity and fun of climbing and aerial trails, and it has quickly become an online celebrity amusement project. Through professional design and color matching, the sky walk is more eye-catching and can carry many people.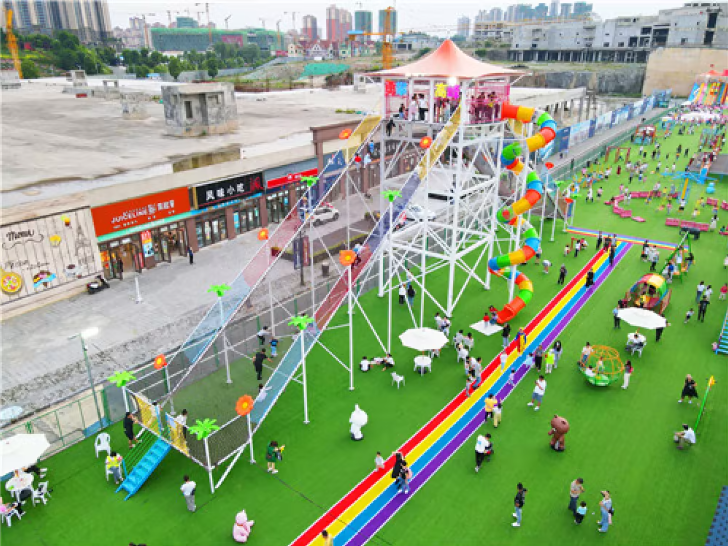 3. Flying Castle
The Flying Castle is composed of steel frames, climbing nets, dragon caves and various slides. Each floor can be reached in different ways, and the types of slides include small straight slides and large curved slides. There are also many kinds. When tourists overcome difficulties and successfully climb to the top, they are instantly filled with a sense of pride and satisfaction, and the project consists of a variety of color combinations.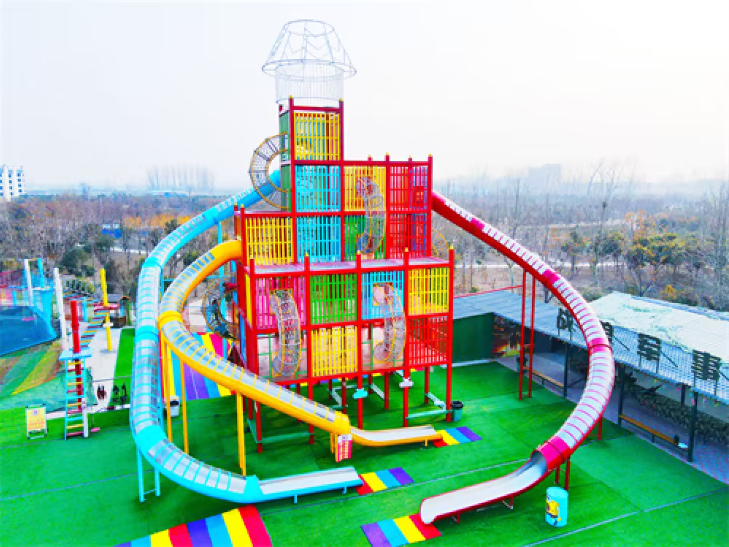 The above is an inventory of children's large-scale amusement equipment that can be introduced in unpowered parks in 2023. Of course, in addition to those described above, amusement projects such as jungle crossing through the magic net are very popular. This project combines jungle expansion equipment and magic net projects to play the role of physical exercise and relaxation. Do you know any large amusement equipment in unpowered parks?