kydavr
Kydavr interactive new type interactive 3D floor projection system
Kydavr interactive new type interactive 3D floor projection system
Interactive game system uses a projector project the game screen projected on the ground, wall and desktop, the system through the detection camera, collecting human-computer interaction information, the computer processing, human-computer interaction to complete the game process. Game screen brightness affected by the environment, the screen size are related with the height of the installation.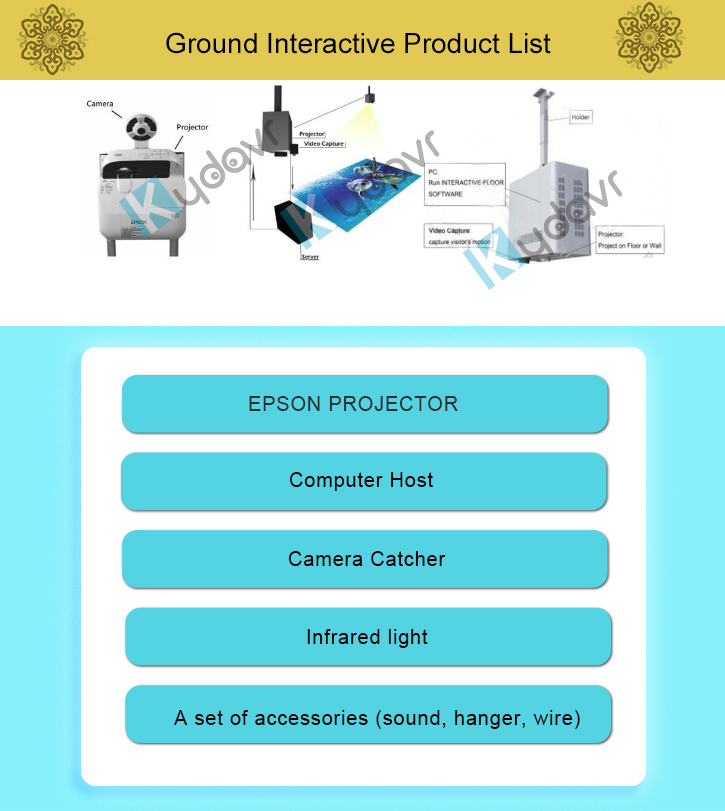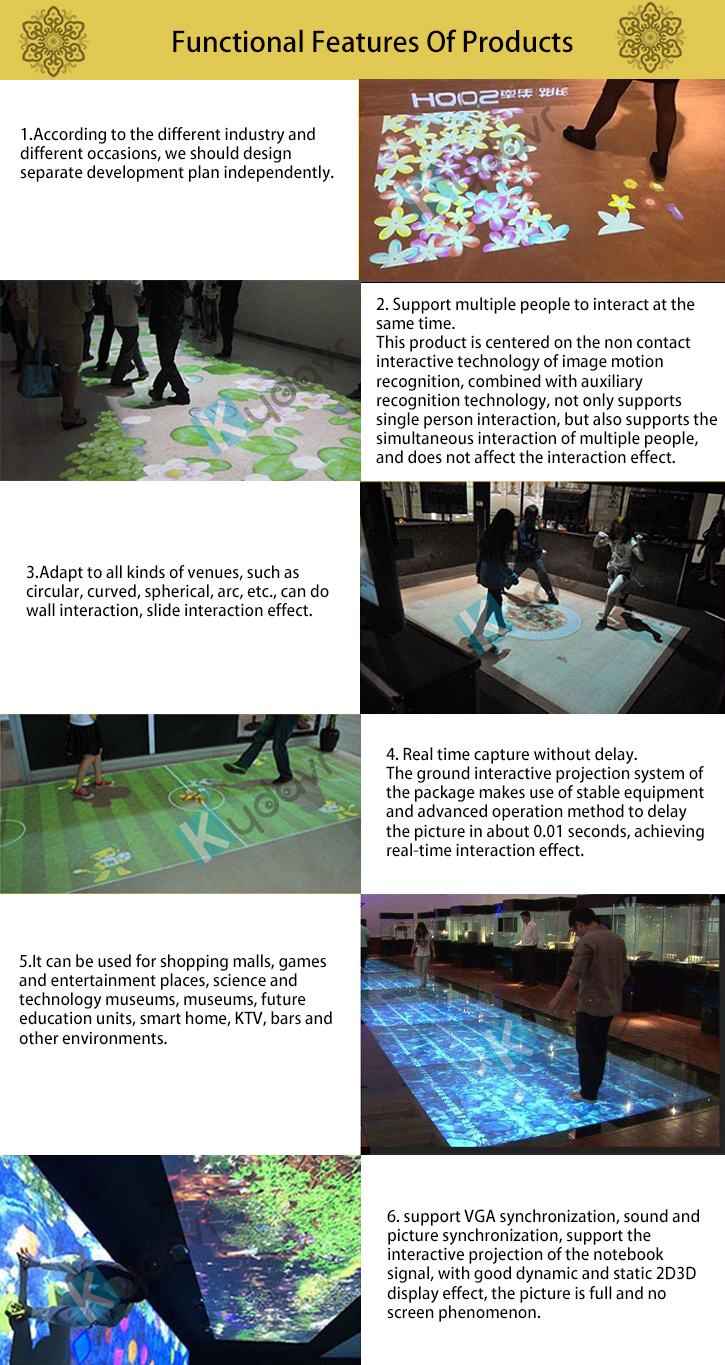 Products Advantages
1.Accommodate many people to interactively entertainment together, increase the opportunity for parents and children to play together, both men and women, the young and old, friends and students can be involved together, experience the game of competition and joy.

2. Mutual combination of virtual and real and interesting way of interaction brings new game experience, creating a creative and high-tech game.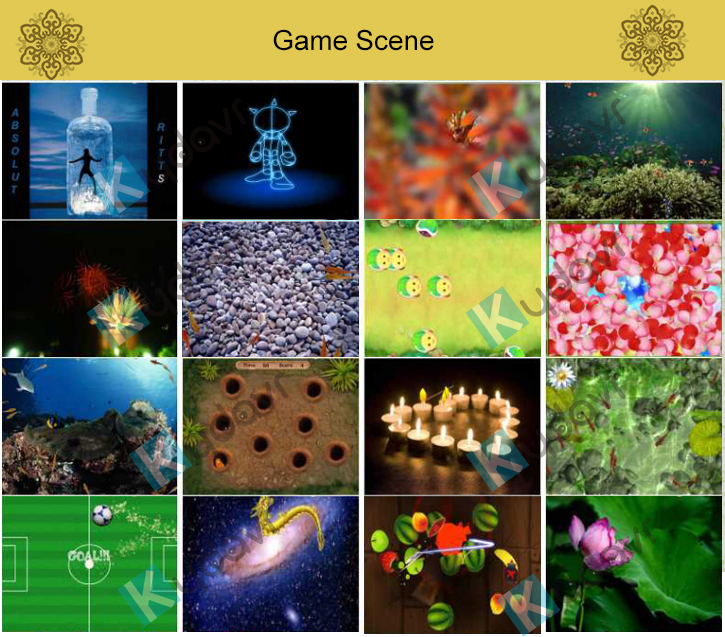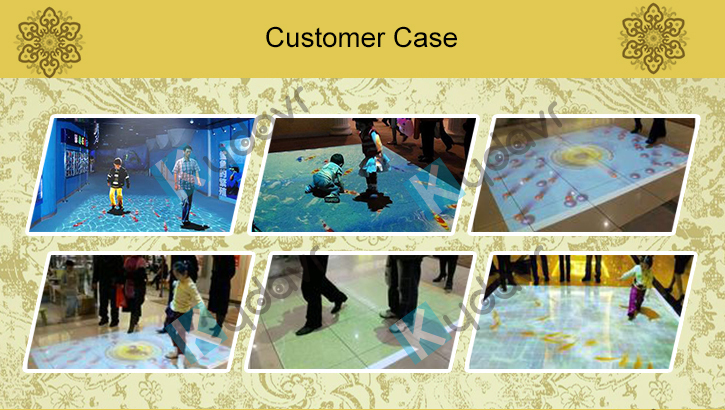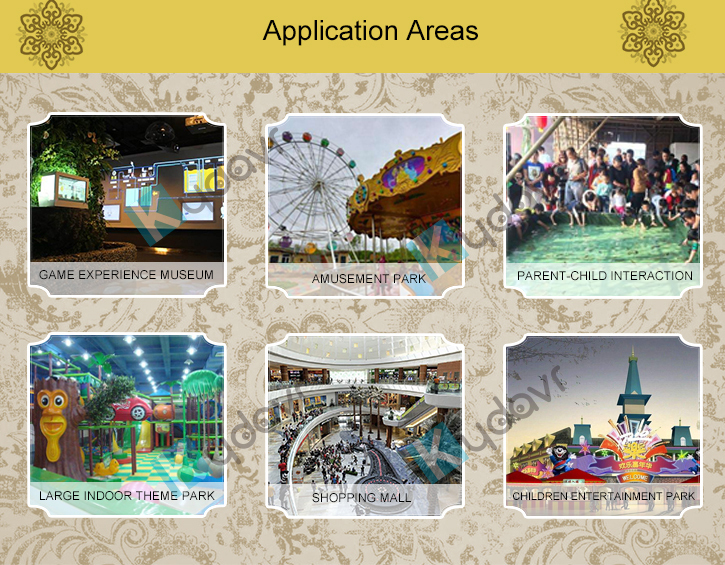 Packing & Loading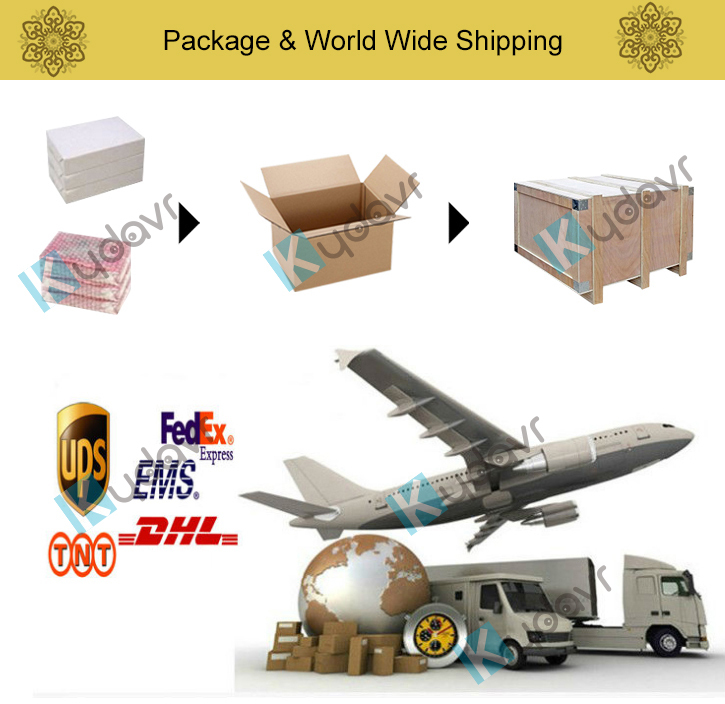 Contact US