kydavr
Kydavr Customized the newest 2018 earn money 9D virtual reality Simulator
Kydavr Customized the newest 2018 earn money 9D virtual reality Simulator

What is virtual reality game?
Just turning on the computer and putting on a virtual reality helmet will allow you to enter an interactive virtual scene scene that not only virtualizes the current scene, but also virtualizes the past and the future. Understanding virtual reality, the concept of virtual reality games is not difficult to understand. Wearing virtual reality helmets, you see the world of the game. No matter how you turn your eyes, you are in the game.
Custom direction
customization

appearance

structure

content

Tell us the machine shape you want to make and we will help you make it. We will design and mold

The internal structure will be customized according to your requirements

games

education

advertising

technology

firefighting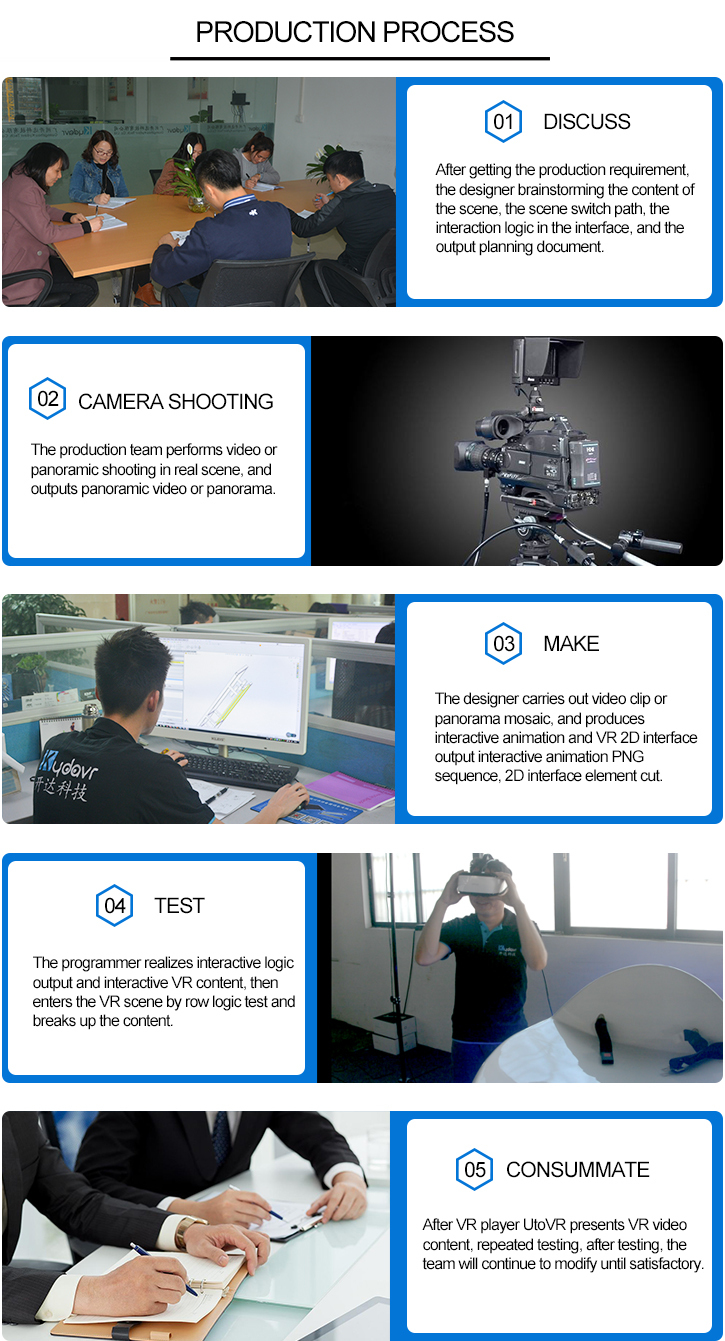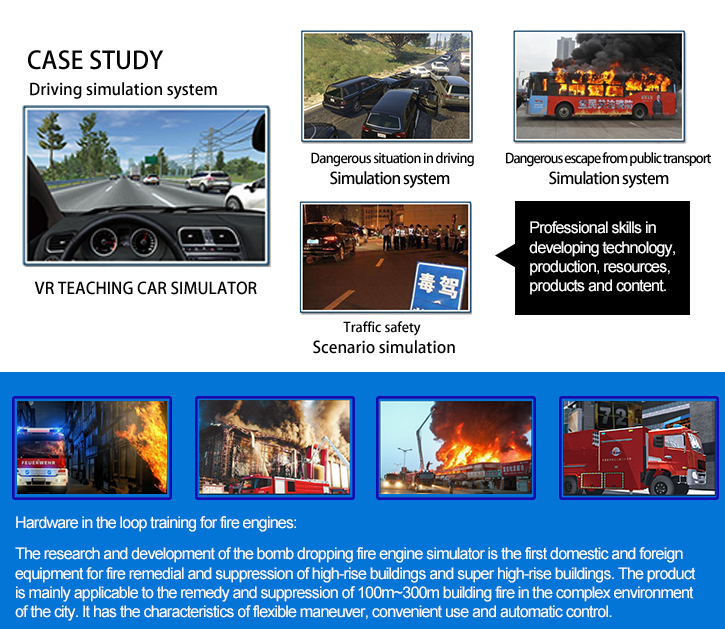 (1)VR Fire
VR Fire is a "VR + fire immersed fire extinguishing experience" device that allows the experiencer to wear a VR device and use the handle to control the fire extinguishing device to extinguish the fire so that the experiencer can grasp the fire in the game. common sense.The VR Firefighting Experience Hall uses sound, light, electricity and other modern scientific and technological means, uses film and television interaction, physical display, graphic illustrations and other forms of expression, integrates fire prevention knowledge with self-help and mutual rescue knowledge, and opens up fire safety education. Another way.
(2)VR virtual reality tourism
VR virtual reality tourism refers to the establishment of a virtual three-dimensional travel environment based on a realistic tourism landscape based on virtual reality technology through simulation or surreal scenery. Netizens can be virtualized in three dimensions without leaving home. In the environment, you can enjoy the beautiful scenery beyond the distance of thousands of miles. The image is vivid and vivid.
(3)virtual museum tour system
The virtual museum tour system can create a 3D model of the entire museum environment. Visitors can freely visit the virtual museum, watch 3D simulations of various collections in the museum, and view information on various collections. Through the database search, you can check the statistical information of various collections in the museum.
(4)"VR training"
"VR training" will realistically simulate a specific military training environment through virtual reality technology, and through the core technologies of motion capture, VR head display, 3D sound, haptic feedback and other core technologies to achieve a very lively experience of military training experience.
(5)VR education system
Smart: Accessible to teaching, not limited by time and space and other physical conditions and teacher resources, one-click statistics and analysis functions, teachers can achieve full attention to control, adjust teaching strategies at any time
Direct: Embodied in 100% real scene restoration, direct operation on the student's site, direct teaching effect statistics in and after class
Simple: easy to install, simple to use, simple to teach
Fast: Fast iterative tutorials, rapid entry into the learning environment, rapid feedback problems and rapid student interest
Efficient: Teachers do not need to prepare lessons offline, have high efficiency in class, learn more effectively through VR students' understanding, and at the same time, equipment updates are in line with international standards, and teaching materials are updated more efficiently.
(6)Give us the model you want, we make every effort to make it for you.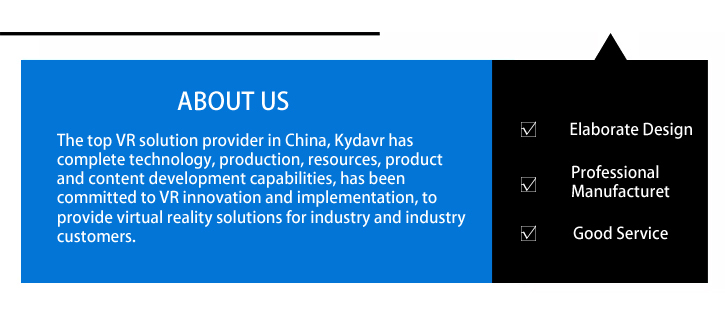 About us
Guangzhou Kydavr Technology is a high-tech enterprise integrating R & D, production and sales, and is committed to creating modern intelligent interactive amusement equipment. The main core products are AR / VR technical program,4D5DXD cinema, Digital projection, large Digital cinema customized construction services, indoor and outdoor amusement equipment, VR + integrated overall operating program. DIY professional control software services program and provide OEM / ODM service program, and to achieve the overall park of intelligent, unattended management.
We have done customization for huawei which is the world top 500 companies.