Kydavr
Kydavr All-axis rotation machine , 1080 Rotation Virtual Reality Simulator on sale
Kydavr All-axis rotation machine , 1080 Rotation Virtual Reality Simulator on sale

All-axis rotation machine gives you more thrilling and real VR experience. The oversize swings bring a strong sense of weightlessness. The combination of real-time intelligent dynamic platform and scene content deepens the sense of immersion.
Product Detail
| | |
| --- | --- |
| Product name | 1080 XYZ VR |
| Players | Child&Adult |
| Feature | 1080 degree rotation |
| System | Electric System |
| Size | 235cm* 220cm* 235cm |
| Movies | 10pcs |
| Warranty | One year for hardware ,lifetime for software and technician support |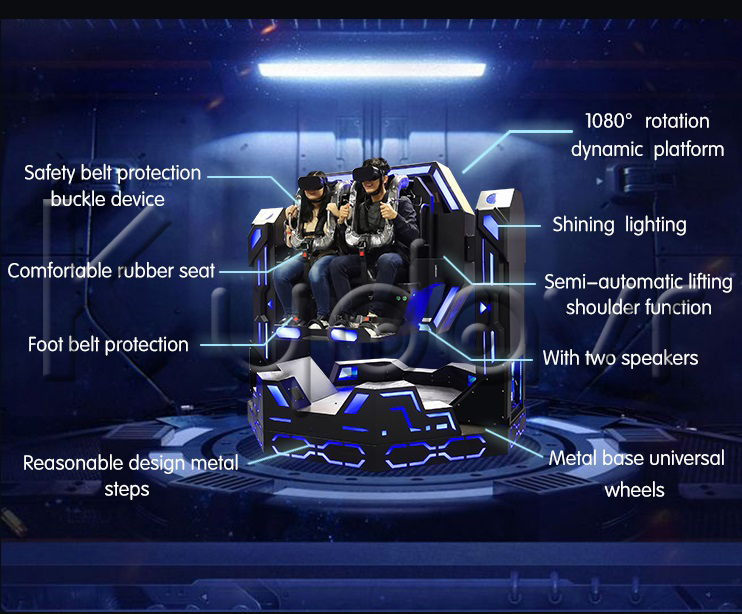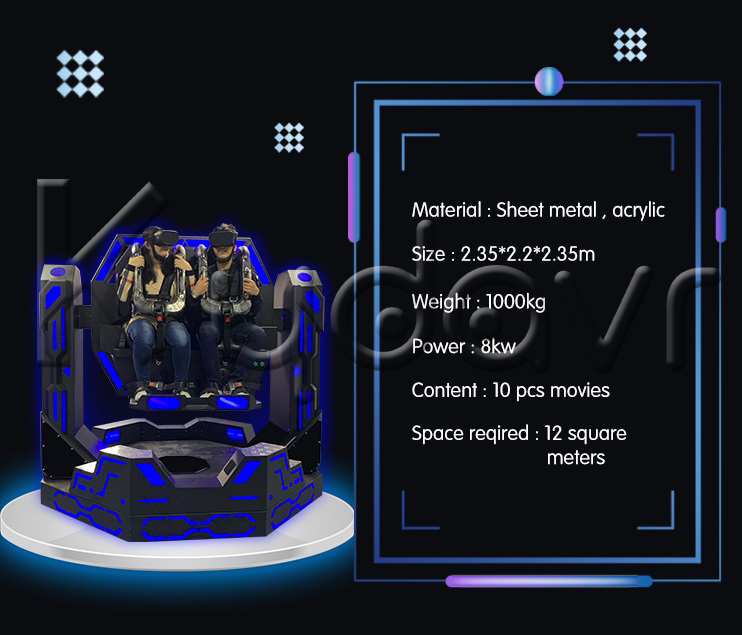 Advantage
1. Beautiful light and cool appearance, very attractive in the market.
2. 2 seats design support you to play with your friends and families.
3.Wind effect strengthen your feel when you are experiencing the 1080 VR flight simulator.
4. 360 degree rotation gives you a real roller coaster experience.
5. Dynamic platform with strong sense of weightlessness.
6. Unique design of the VR machine in the market, very attractive to all of the players and bring much players to your location.
7 High quality game content perfect with the movement , deepens the sense of immersion. free updated movies.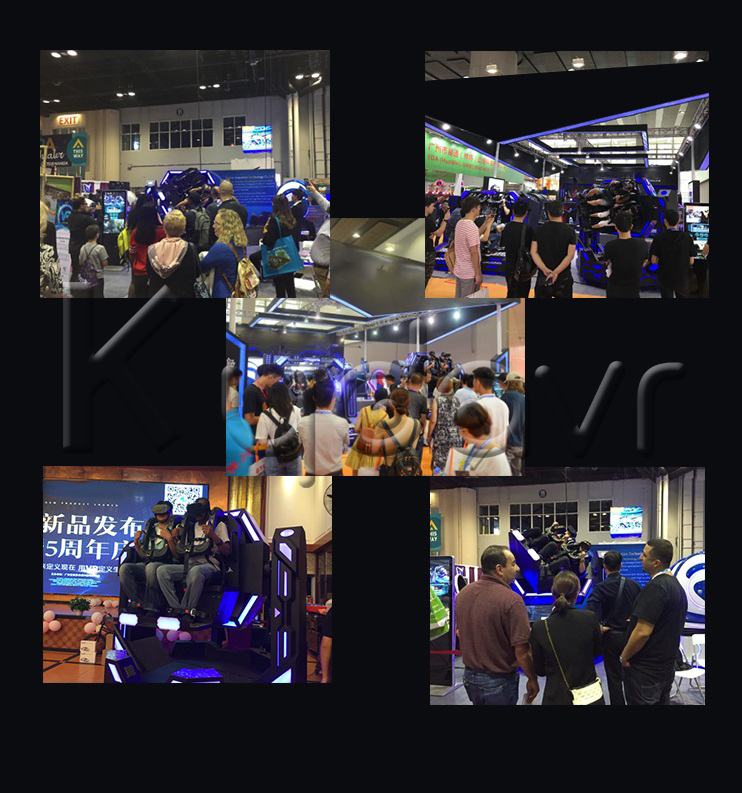 If you need more information, please contact with us freely.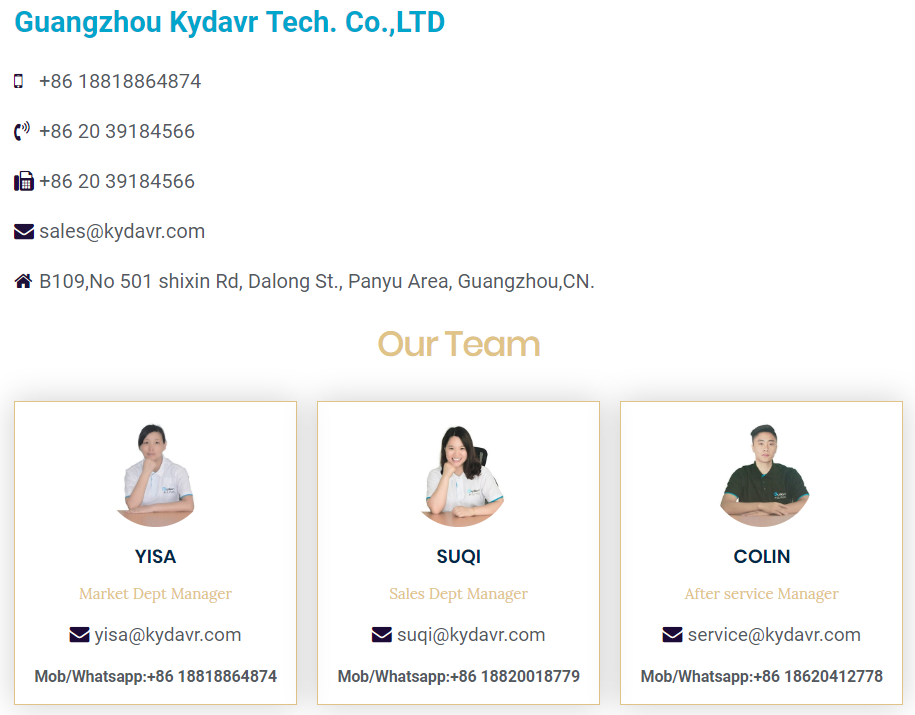 Your cart is currently empty.