kydavr
Indoor Playground Interactive Virtual Projector AR Beach For Sale
Indoor Playground Interactive Virtual Projector AR Beach For Sale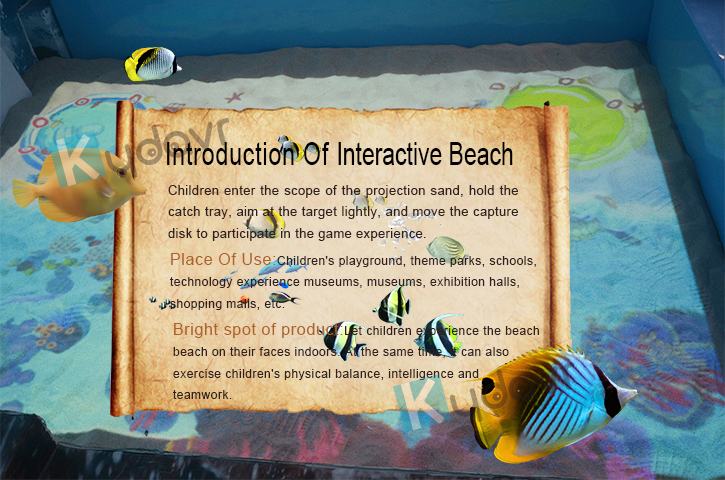 What is the interactive beach?

Interactive virtual projector fantasy beach is an experiential interactive game combining real sand pool and multimedia interaction technology together to achieve a virtual scene. And it becomes more and more popular in many indoor playground , kids zone ,family entertainment centers , amusement park etc.
Accessories of fantasy beach flooring
Do you still remember that once you promise to take your baby to the beach, to watch the sea and watch the waves? While the busy life make us full of apologies to our children. Poetry and the distance may be too far away from us but stealing time with your children to the virtual beach can get unforgettable memory. Children can displace the fisherman and enjoy the satisfaction of fishing and also can play with friends together such as catching fish and obtain harvest happiness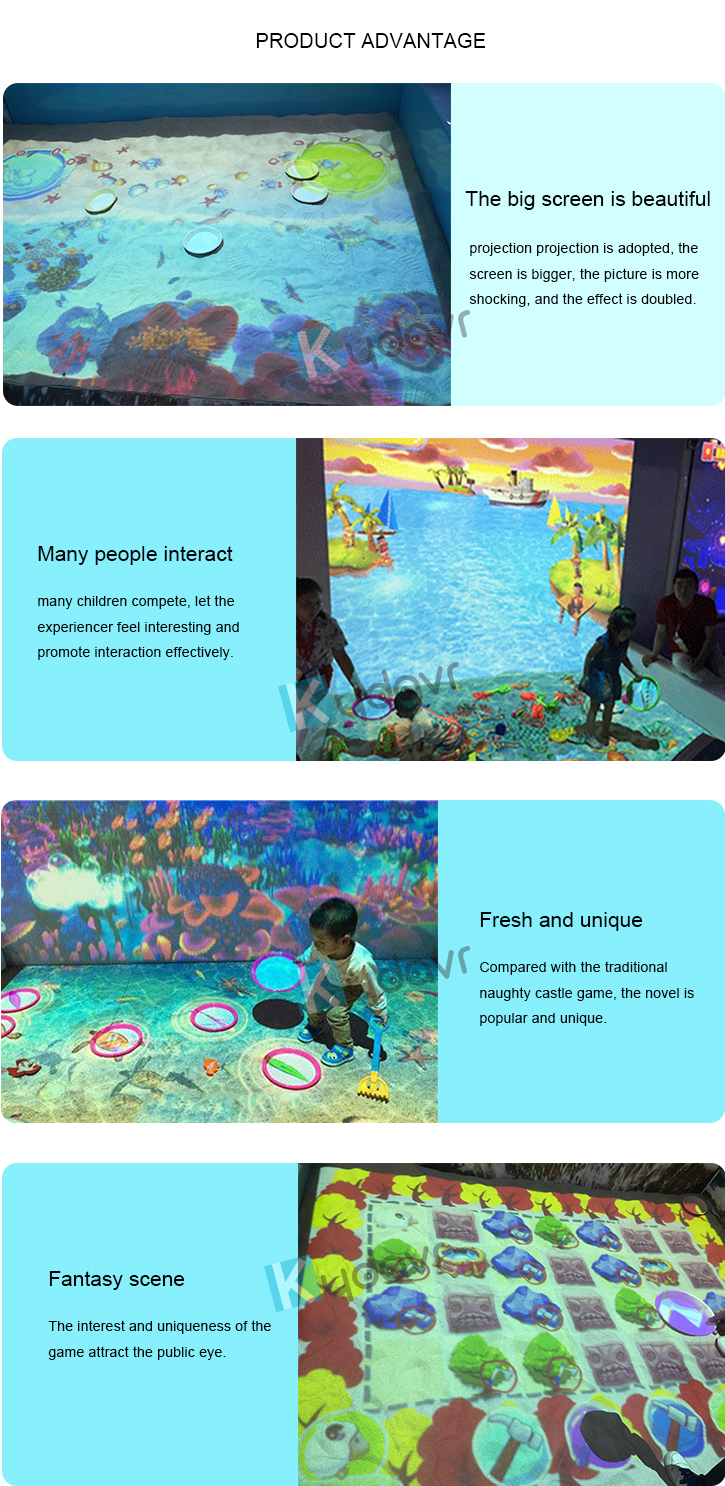 How to play?
Children use the fishing tools on the beach to catch small fish in the sea, and the small fish can be successfully transported to the fish basket in the shore to get the corresponding scores.
What are the advantages?
(1)Develop children's performance of balancing. Improve the children's practice ability in the process of catching fish and can exercise flexibility in the hands and the coordination of the body, cultivate sensitive sensory function.
(2)With the partners to play catch fish, can enhance the teamwork ability and social ability of children.
(3)Children not only stay at home can experience the feel of the beach coast, but also can train the child's body balance ability, team cooperation ability.
(4)interactive beach can convert any free space into an unforgettable fun-filled experience in any environment; be it a commercial indoor playground, a birthday party, gaming zones or even a pediatric waiting room. The low attention span of kids requires use of specialized systems and interactive content for their total engagement especially in new and unfamiliar surroundings.
(5)interactive beach game has proved to be a healthy way of blending mental and physical activity not only in Family Entertainment Centers and Parties but also in a variety of educational and learning scenarios. It improves collaboration, participation and cognitive skills while creating hours and hours of fun and education for kids. Our ever-growing Games Library contains a huge variety of games and customization templates to make sure that you never run out of new things to try out.
(6)Let the children get the feeling of the beach without leaving home , meanwhile can also exercise the child's body balance ability and team cooperation ability.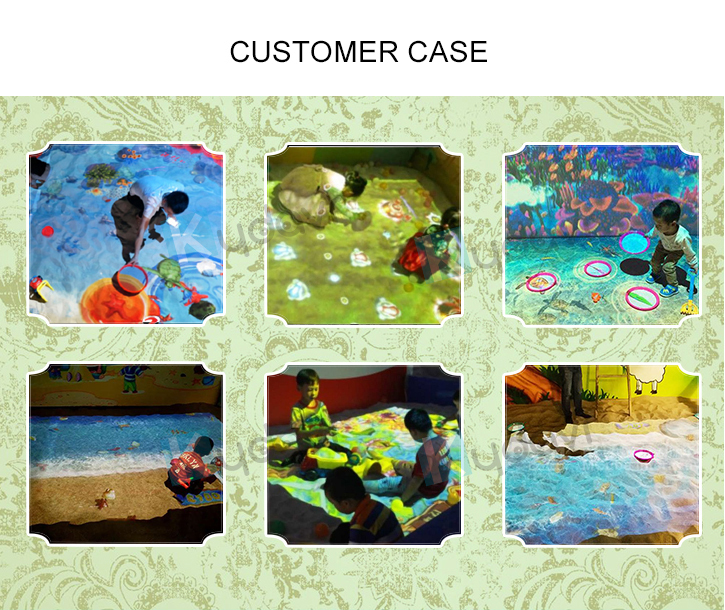 Where we can install this equipment?
Large indoor theme park , Amusement park, Children entertainment park, naughty castle, Shopping Mall,Parent-child multiplayer interactive places, Exhibitions and Trade Fairs,Advertising etc.
No matter you are a advertising company or a shopping mall, restaurant, hotel owner, Interactive floor will definitely helps you collect more people and bring more orders.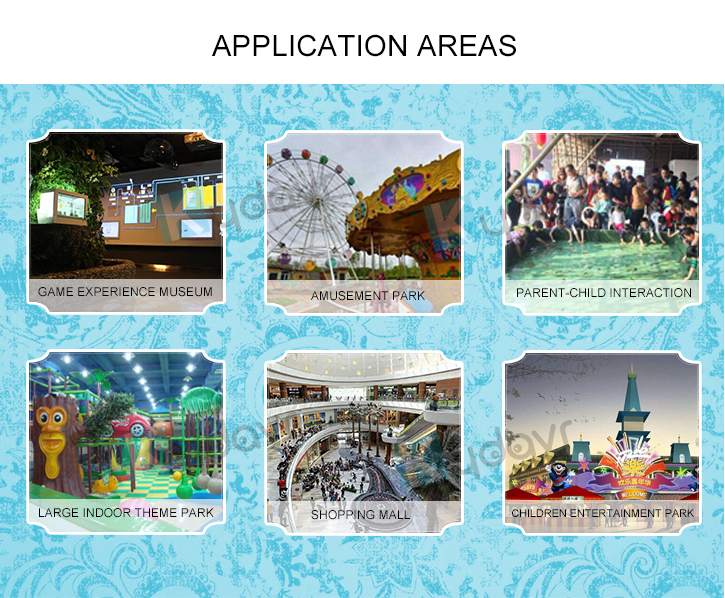 Contact Us