Kydavr
Interactive exercise smart gym interactive wall gym games Badminton simulator
Interactive exercise smart gym interactive wall gym games Badminton simulator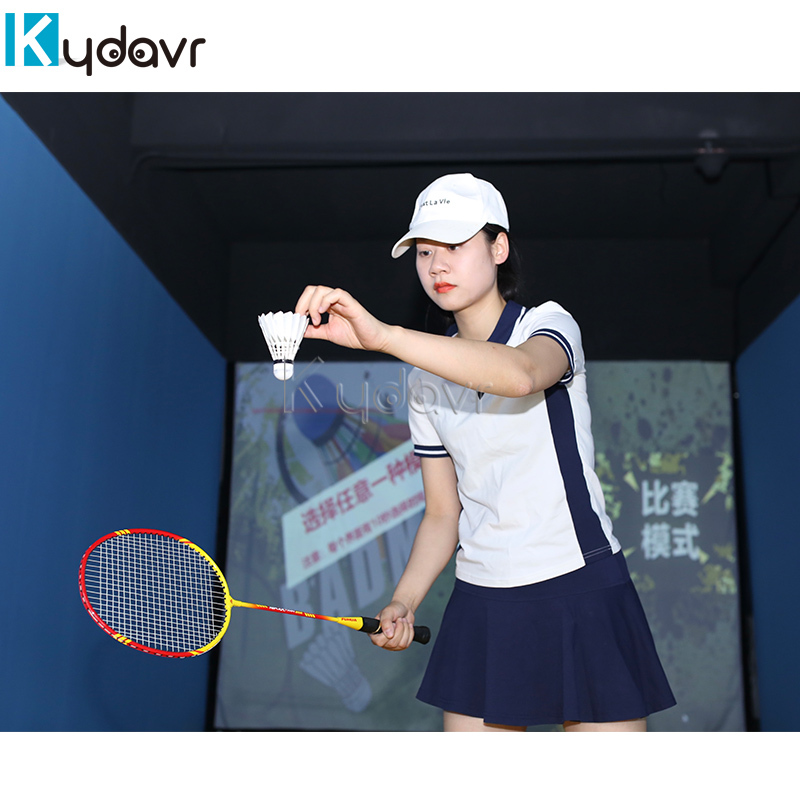 | | |
| --- | --- |
| Name | Simulated Badminton |
| voltage | 220V |
| size | L10*W5*H3m |
| Application | Indoor amusement park, clubs and so on. |
| Configuration | With ball machine, ball return machine, projector, sensor, controller table, screen etc |
-Three modes: training sparring mode, professional training mode, game competitive mode.
-1:1 scale reduction,using Stage motion capture technology to create a 100% immersive experience environment.
The simulated badminton movement is based on a large projection screen as the carrier, through the detection equipment to detect the movement of the experiencer and the ball's movement direction trajectory feedback to the computer, and finally the computer reflects the results and pictures on the large screen.
The birth of indoor simulated badminton, it avoids the limitations of the venue, weather conditions, air quality and other factors, and also allows more people to easily access badminton sports. Indoor simulation badminton equipment, through the computer software to control the ball machine, the placement of each ball is accurate, and it can also be adjusted according to the students' own level, just like an intelligent computer coach is training with the students.
Through the systematic badminton training mode in the computer software, an all-round improvement of tennis action is obtained. It has the characteristics of not being affected by weather and environmental factors, using small space and low operating cost. In addition to the increasingly busy urban life, simulation training can be carried out at any time.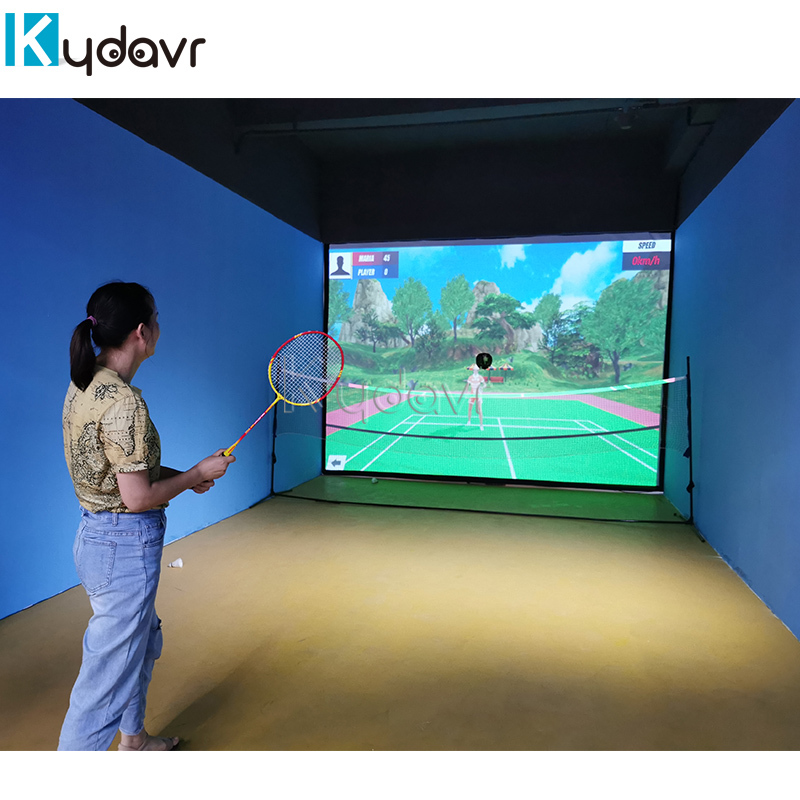 Interactive somatosensory fitness game
Combine traditional tennis sports with advanced 3D digital technology to bring customers an immersive tennis training experience
Ball Return System Function
Eliminates the need for users to repeatedly collect tennis balls scattered on the court and improves the efficiency of training
Not affected by Environmental Factors
Features of small space and low operating cost, Apart from the increasingly busy urban life, Simulation training can be carried out at any time
Play model
1. Multi Scene Mode There are three modes of training,competition and game to choose from in the game
Suitable for sports clubs, sports development training, sports training, education training,primary school training, and young students to expand competition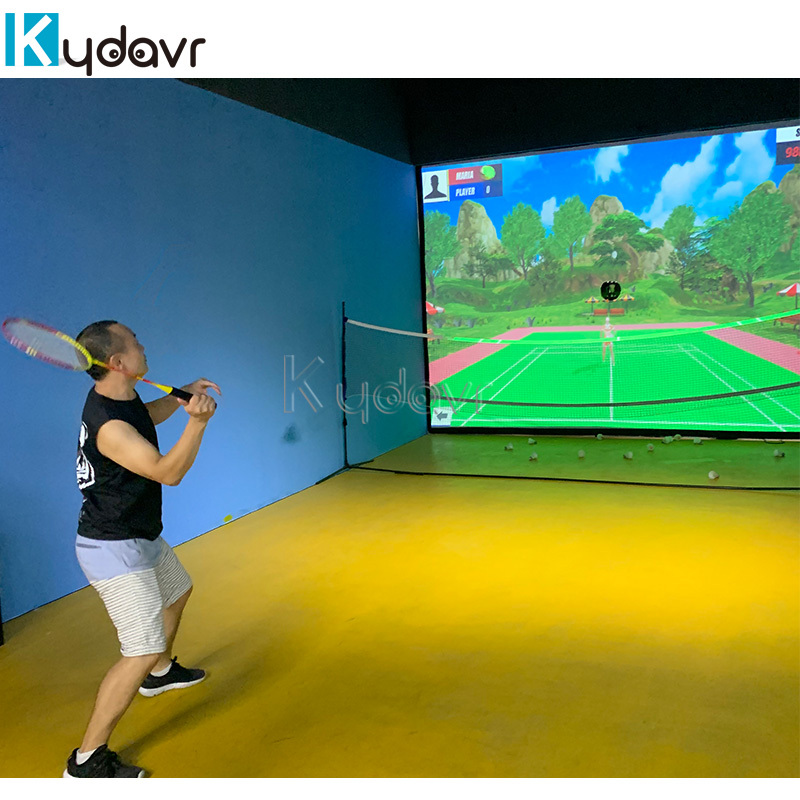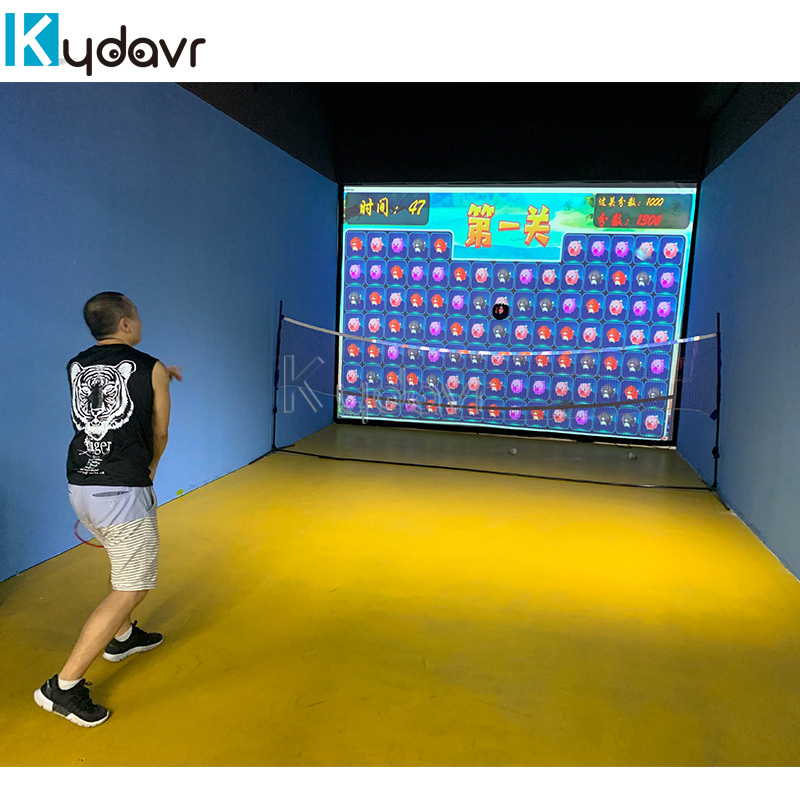 Application
Indoor amusement park, clubs and so on.
Size:

10*5*3m
Outside frame:

Price not inlcude outside frame, if need we can supply