kydavr
Crazy egg 1 seat 9d vr Virtual Reality cinema with 360 degree rotation
Crazy egg 1 seat 9d vr Virtual Reality cinema with 360 degree rotation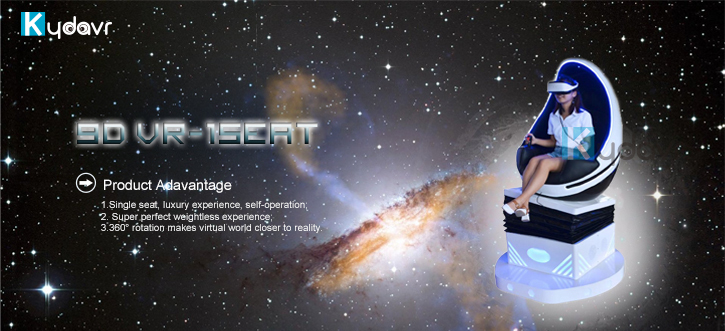 What is 9D VR Cinema
9d VR is a mini cinema, it broke the shackles of the modern world, to provide a window to the virtual reality world. You will enjoy the miracle of time travel experience, fully into a never been to the real world and enjoy the wonderful feeling. Our 9d vr machine perfectly gather original films, flexible movement, also with kinds of simulation effects, like ear windy, leg tickle, vibration and face windy. Players can experience exposure to break the boundaries between dream and reality story line, surprise and enjoy so much.

What is included?
9D VR, translated as dynamic experience virtual reality platform, it's consist of VR glasses, dynamic special effects platform and control table (19inch model , 21.5 inch touch model and 42 inch standing touch model for choice), make the audience to have the most powerful realism sense from the auditory, visual , tactile, so that can enjoy the experience to fall, vibration and other new real feeling, immersive and fun.

Features
1.Single seat, luxury experience, self-operation;
2. Super perfect weightless experience;
3.360° rotation makes virtual world closer to reality;
4. 22 inch touch screen and 42 inch touch screen for choice;
5. Self-service (smart card / coin operated ) for choice.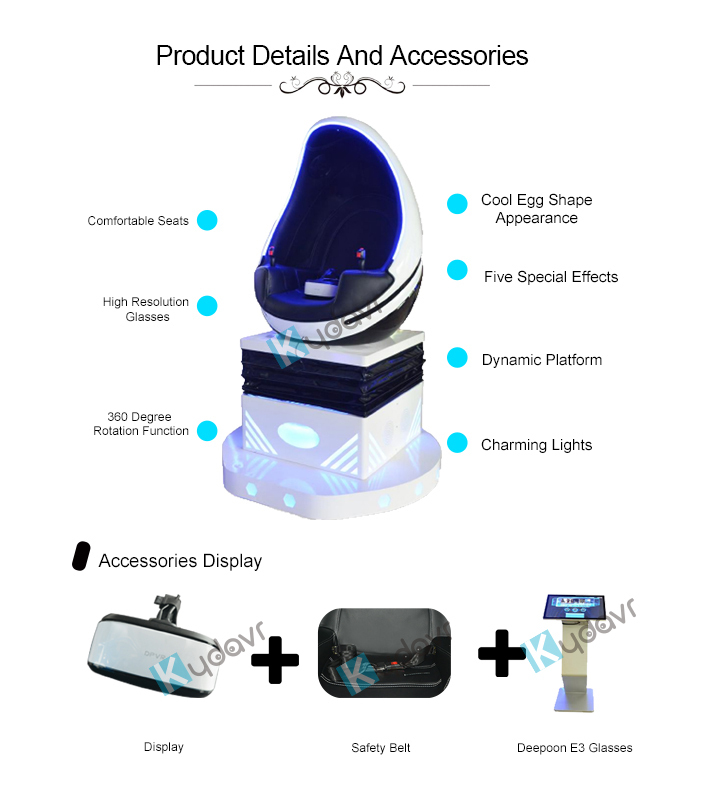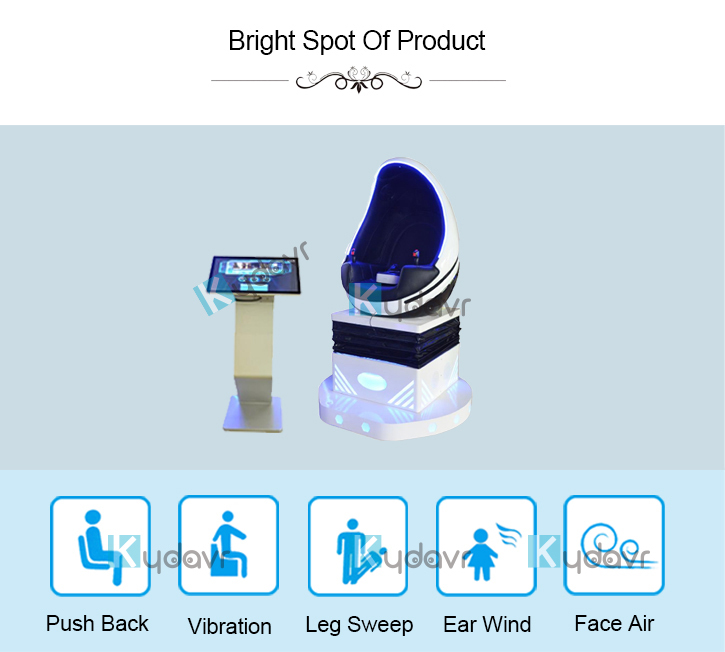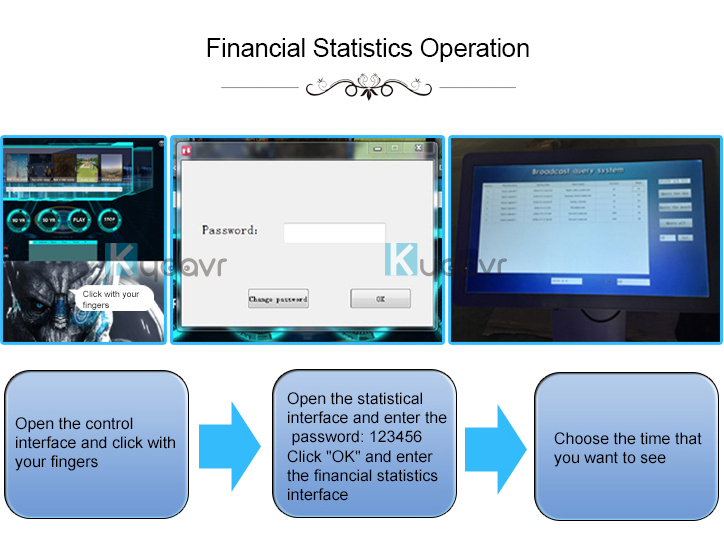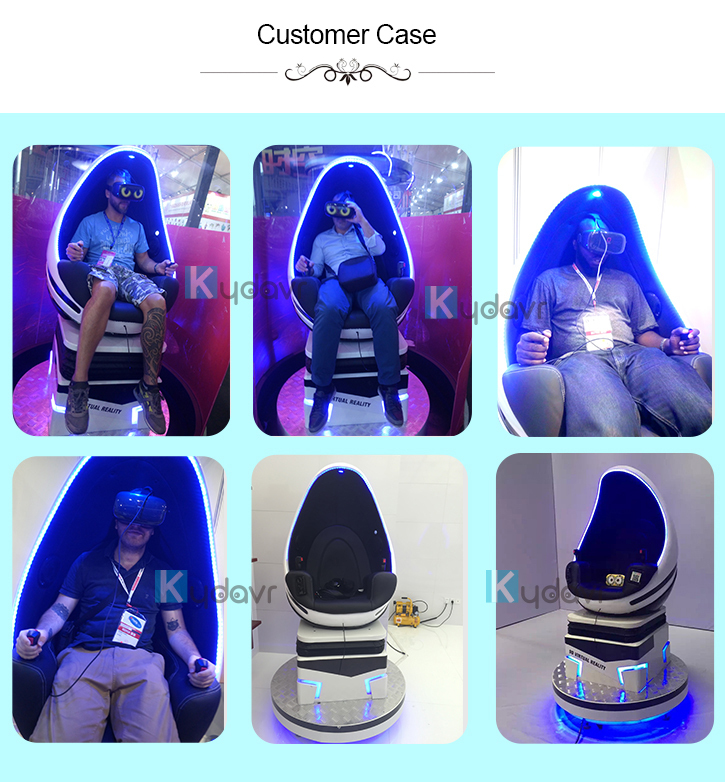 Application Areas
1. Large indoor theme park
2. Amusement park
3. Children entertainment park
4. Naughty castle
5. Shopping Mall
6. Parent-child multiplayer interactive places
7. Exhibitions and Trade Fairs
8. Advertising etc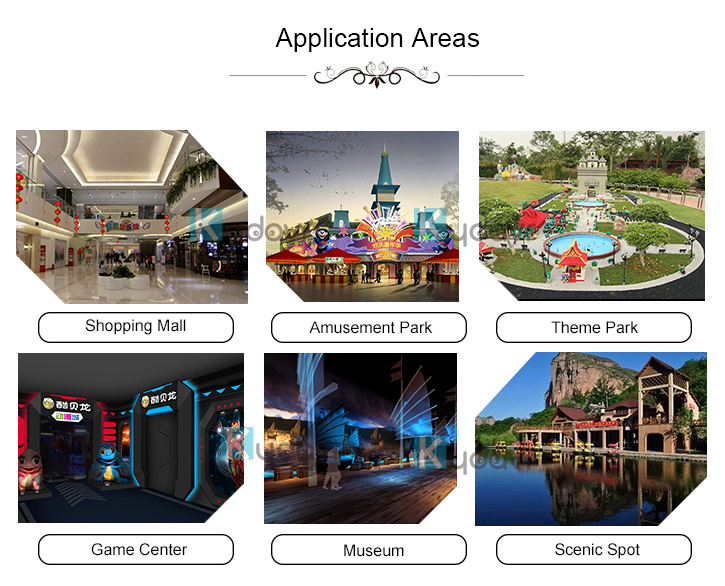 Abundant games for choice
80 pcs movies + 10 pcs interactive 9D games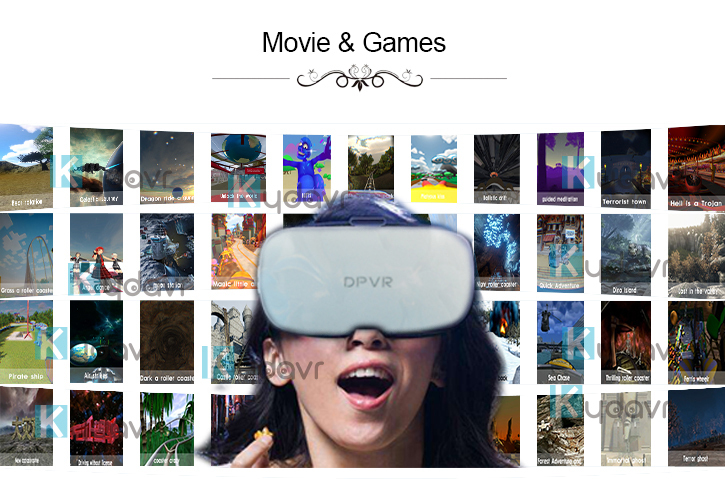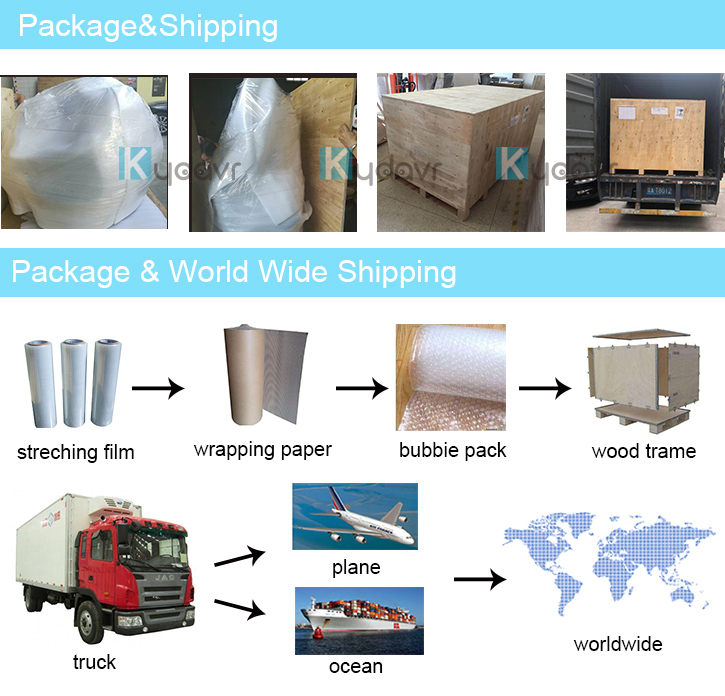 FAQ
Q: What is the difference between vr egg simulator and 5D/7D/8D cinema?
A:There are 4 main differences:
1. There is no need screen and projectors in virtual reality motion simulator . Just wear the VR
glasses,then feel what you see.
2.The seats in 9D VR egg cinema can have 360° Rotation,fully immersive.
3. Different from shooting with real guns in 5D/7D/8D cinema,9D VR egg cinema uses the advanced head tracking technology.Just move your head to aim at your target,then press the bottom to shoot it. you can use your head control the direction you want!
4. Don't need to do a complicated installation!

Q:How many type of 9D VR cinema do you have ?
A: Four types:1 seat, 2 seats, 4 seats, 6 seats... it is depend on the request of customers.

Q:How many movies do you offer?
A: We have 80 movies offered for free once you purchase it.Then we offer 1 movie every month for you in the future.

Q:What is the type of your movies?
A:Horror,thriller,cartoon,race movies etc. 5-10 minutes for every movie.


Q: Is every movie in the market workable in the 9D VR cinema?
A:Only our special movies are workable because the movement of the seats corresponds to the movie.
Q: How about the warrant? and how do we carry out after-sales service?
A:Warranty: 1 year
1. Seller should repair or replace for free if the products can not work because of quality issues of the host machines,operating soft wares, control systems, electric system, chairs ect.
2. Damages caused by human actions, such as short circuit causing by water entering into the computer case,accessories damages causing by incorrect maintenance, inspection or replacing some accessories, Seller should be responsible for the maintenance, while Buyer should be responsible for the maintenance cost.
3. VR Glasses and other damageable accessories and machines appearance are not covered during the warranty. But preferential prices will be provided by seller when Buyer needs to replace them.
4. Seller can arrange the technical staff to install for Buyer after the goods arriving at the destination, and train the technical staffs of Buyer. While Buyer should be responsible for the round-trip air tickets ,visa, insurance and accommodation for the technical staff of Seller.
How to contact us