kydavr
Children's Paradise fun game projection interactive slide equipment
Children's Paradise fun game projection interactive slide equipment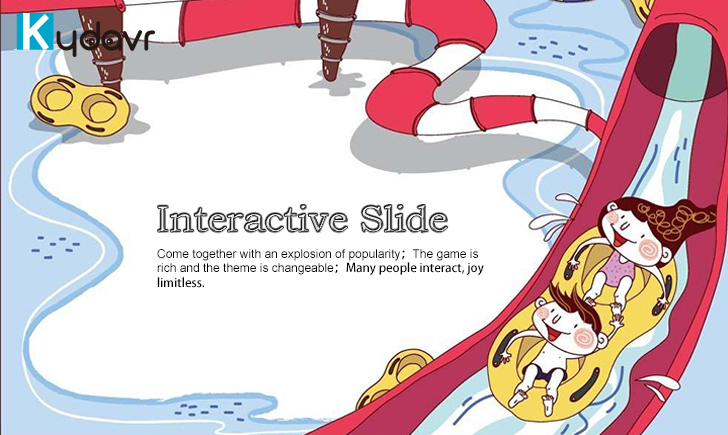 Equipment introduction
Interactive slide using video action capture, image recognition, pressure sensing and other interactive technology, the perfect combination of interactive projection and traditional slides, so that children experience a fun interactive space.
"Colorful Slide" is an accessory toy developed for slides. It uses interactive projection technology to project the picture on a slide. When the children touch the screen on the slide, various interactive effects and movements appear on the screen. Realistic audio effects make the entire slide process full of magical colors! Innovative multiplayer interactive game play, coupled with colorful game screens, adds an infinitely cool dynamic charm to traditional slides

How to play?
When the child slides down through the slide, the IR RDR captures the slippery action, and the slide will have a brilliant effect in the place where the body passes. It can be a full-screen petal, or a full-screen collision, or cut a full-screen fruit.

The Children can also interact with the virtual animals of the screen, so that children in the process of sliding experience to stimulate and fun, and can be a number of children at the same time experience.When the children into the slide, slide down directly with the projection of the virtual scenes of the interaction, a variety of interactive effects will be produced with the corresponding changes, so that children into a virtual reality is also a fantastic world.
Interactive slide features:
1.the form is novel and unique, to attract the eyes of children.
2.a variety of game scenes and game interaction, full of sense of science and technology for the children to bring happiness.
3.while retaining the traditional slide entertainment features, excavate more fun.
4.The area of the station is small, a variety of slides can be played and hundreds of games can be used to reduce the space and cost of the indoor park.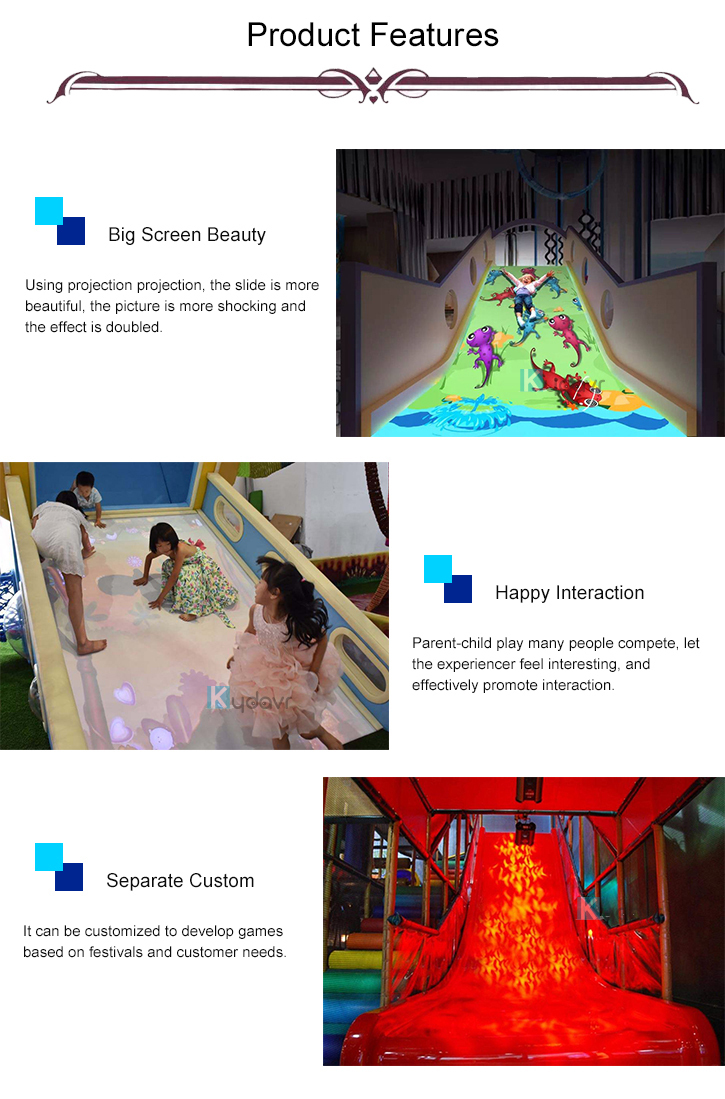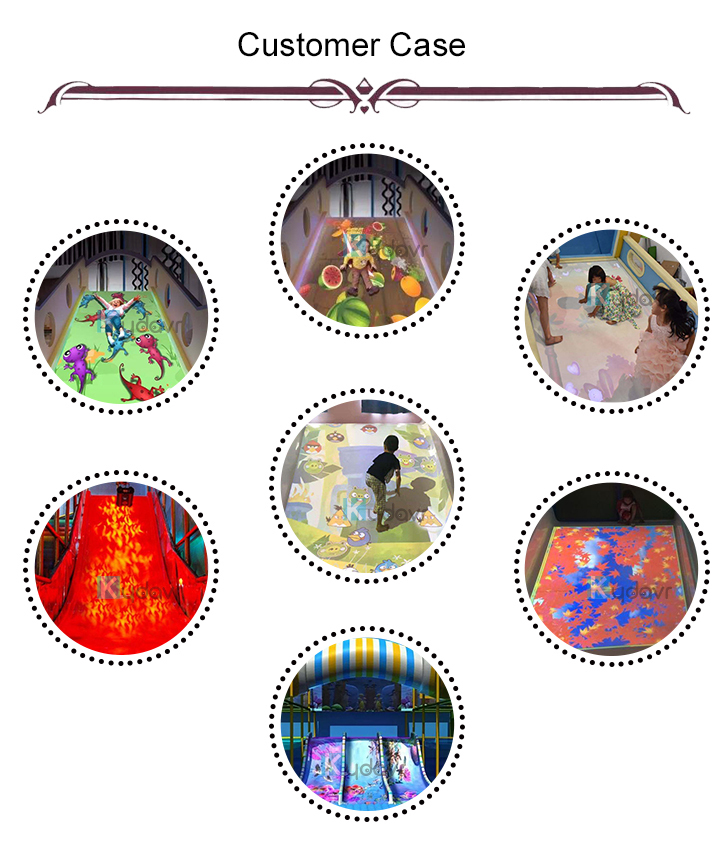 The benefits of interactive slides for children:
1. help to improve the child's physical coordination and thinking ability.
2. In the interactive interaction of many people, let the children get to know more friends.
3. The encouragement in game interaction brings a sense of accomplishment and enhances children's self-confidence.
Suitable area
Theme Park
Shopping Mall
Soft Playground
Exhibition Center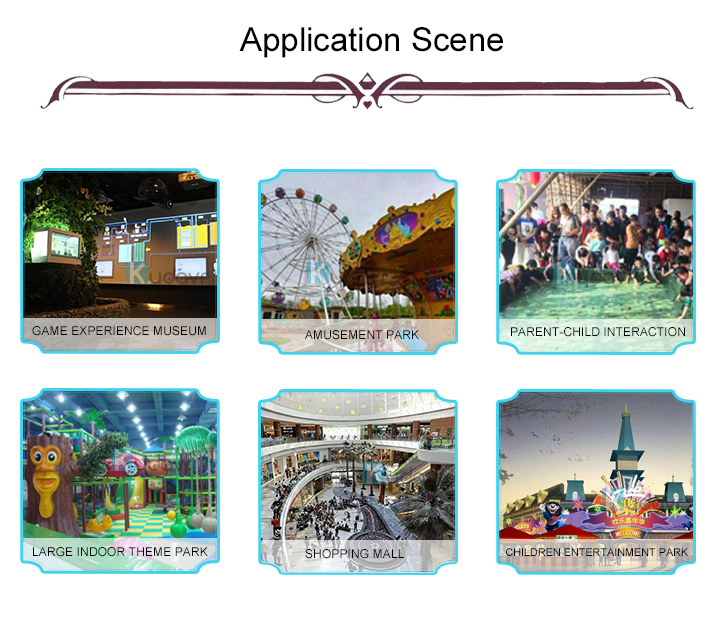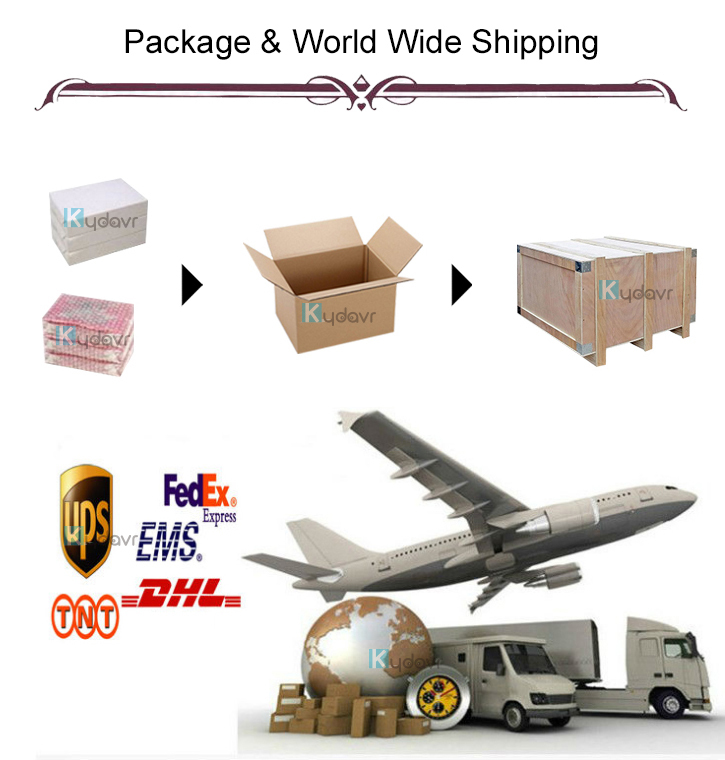 How to contact us