Kydavr
Carnival Lucky Gift Vengding machine Game Outdoor Lucky Ring Throwing Games Playground Equipment
Carnival Lucky Gift Vengding machine Game Outdoor Lucky Ring Throwing Games Playground Equipment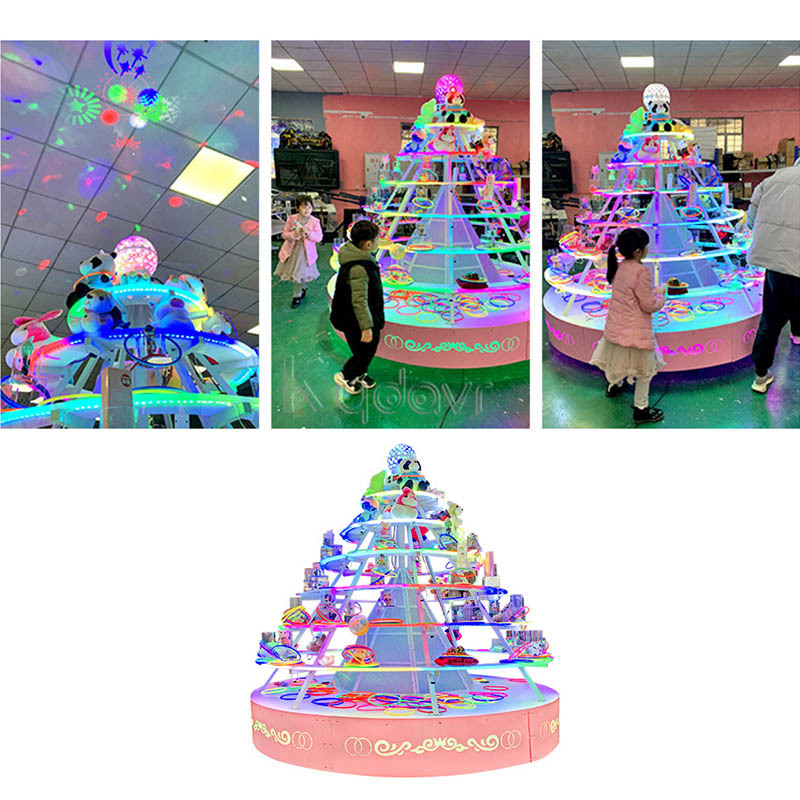 | | |
| --- | --- |
| Size | L2.2m*W2.1m*H1.8m |
| Player | Many people play together |
| Warranty | 12 Months |
| Type | Amusement Game Machine |
Remarks:
1.Not including gifts, customer customizes locally according to own requirements .
2.Acrylic Fence (diameter 4.6 meters) for choice,if need to add $399;


Product description
1. Six-layer design
The gift display layer adopts a six-layer design. Each layer is made of white translucent acrylic with high hardness and softness, making the light softer. The design height of each floor is designed through market research results, and the height of each floor has its secrets.
2. Carousel chassis
It adopts a 1:1 design with a large carousel compression ratio, which can bear a weight of 600 kg. Perfect design and solid materials will make our equipment almost zero failure rate.
3. Gift box design
The gift box is a perfect ratio obtained through the results of a one-year market launch experiment. The size of the gift box and the location of the gift box have become the mystery of this equipment's profit artifact.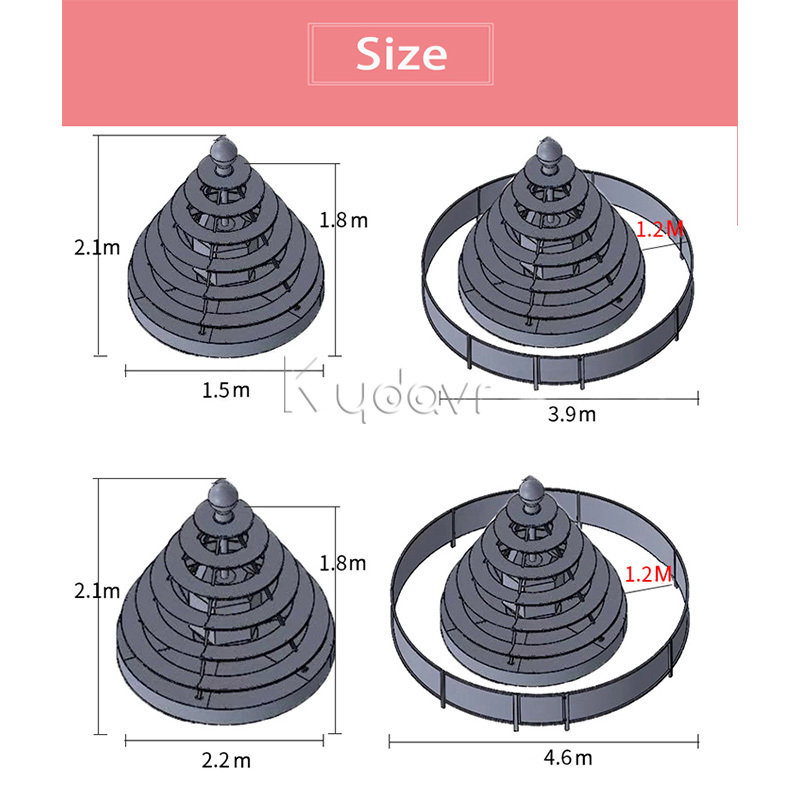 Suitable for multiple scenes, such as following:
Large shopping malls, residential squares, event planning, real estate activities, playgrounds, etc.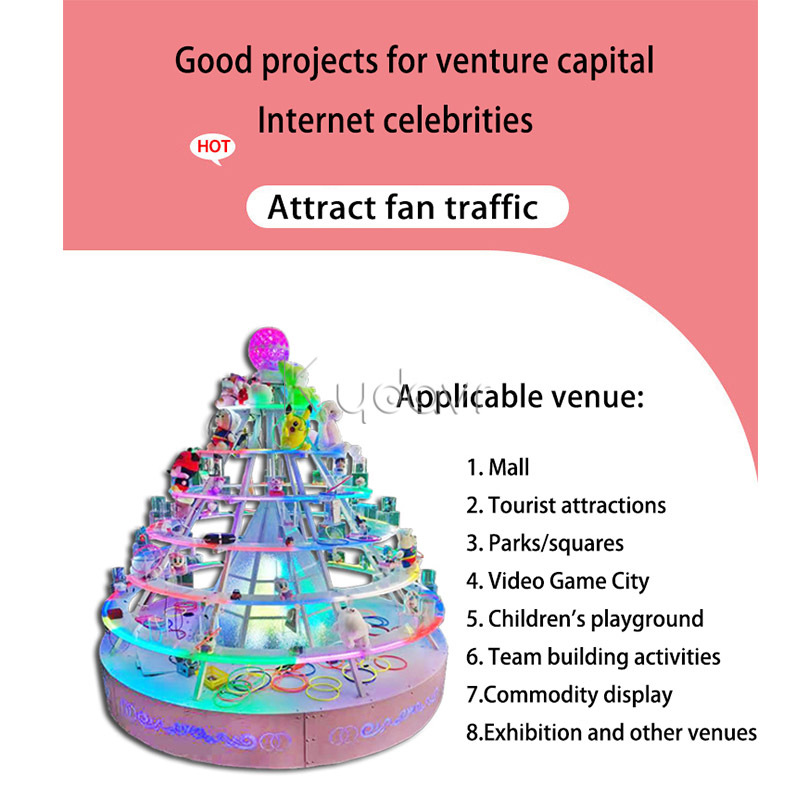 How to play

1. The equipment is divided into 6 layers of gift racks. The higher the position, the greater the degree of difficulty. The value of the prize should increase from low to upward.
2. The upper part is a circular acrylic column, which is relatively easy for players with certain experience. It is recommended to put a small cost gift.
3. The lower part is a square acrylic box. The gift can be configured with a relatively high-value gift. The player sets the square box to get the gift in the square box. The square design is more difficult than the cylindrical part, and it is more difficult to win. (The inner diameter of the circle is 8.5CM. The length and width of the square box is 10*10CM) The gap between the circle and the square box is small, and the chance of winning is very small.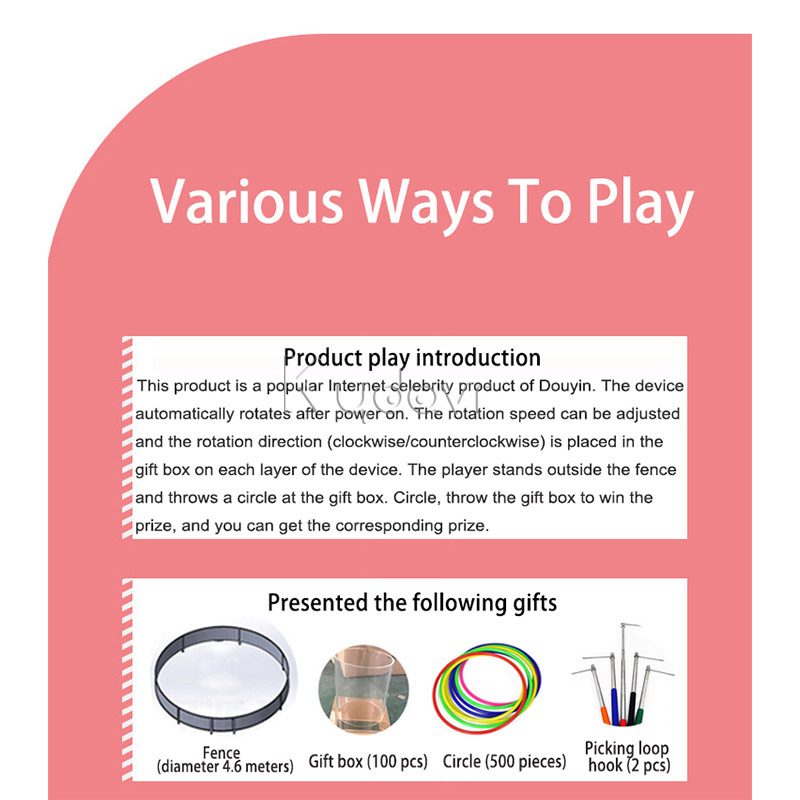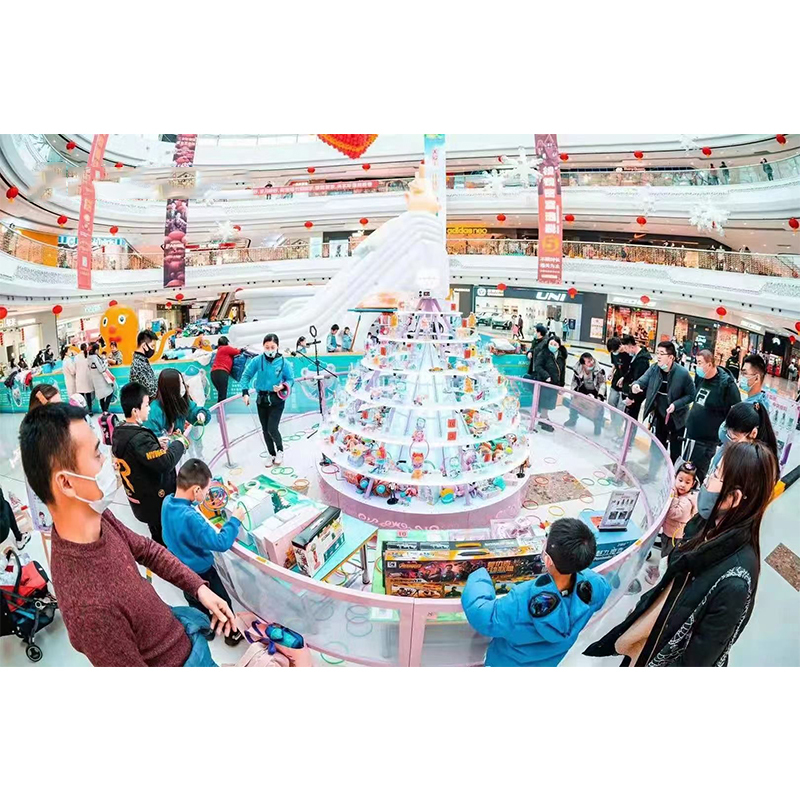 Size:

2.2m*1.8m
Extra items options :

4.6m diameter Acrylic Fence ,Gift