VR Park, Virtual reality simulator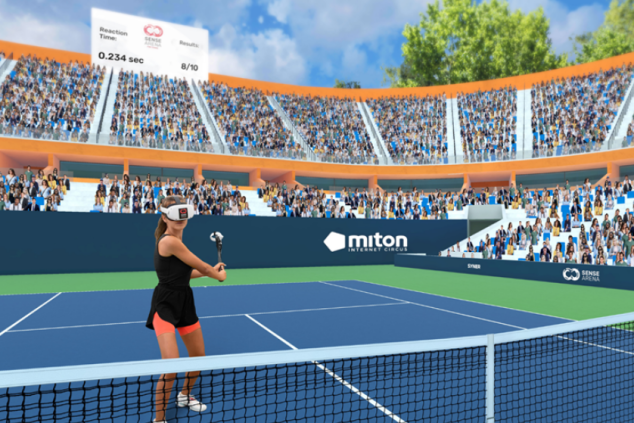 VR makes fitness more fun
Friday, 07 April 2023

0

461

0
Under the epidemic situation, VR fitness came into being under the upsurge of national home fitness. VR fitness can help improve physical health, balance, and increase muscle strength.
Let's take a look at the figure of VR in sports.
The sports universe may still be a relatively new concept for most people, but in many traditional sports, there are already specialized training programs. These sports events are not limited to the traditional training mode, and use VR-related emerging technologies to help athletes better improve their performance. On the other hand, for most athletes, injuries are an unavoidable problem. Whether in competition or regular training, athletes will face the risk of injury. At the same time, athletes after injury also need a certain intensity of rehabilitation without affecting their health. The intervention of VR technology can help solve these problems.
1. VR+tennis training
The world's first VR tennis training platform is in the United States. VR sports training company Sense Arena announced the first-ever NCAA tennis partnership with the University of South Florida's men's and women's tennis programs. In the future, college athletes of these two events can use the world's first VR tennis training platform developed by Sense Arena for training.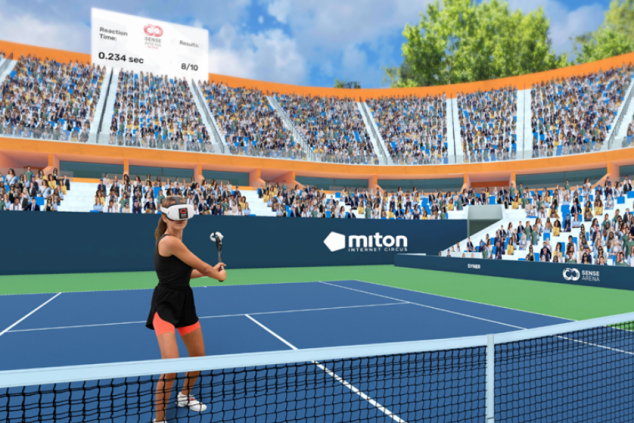 2. VR+ ice hockey training
In addition to the VR tennis training platform recently settled in the United States, Sense Arena also made certain achievements in the field of VR sports training in the early years. As early as 2018, Sense Arena launched ice hockey VR training and was adopted by teams such as the National Hockey League (NHL). Now Sense Arena has more upgrades in ice hockey training. In addition to training goalkeepers in the scope of VR training, it can also be used to train all ice hockey players, use VR to train players' response ability, and help injured players to perform rehabilitation training.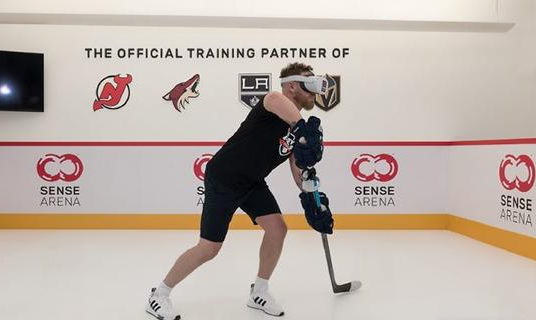 3. VR+ football training
Football is known as "the world's number one sport", and its related industries have developed maturely. VR has already been used in various applications in football training. For example, Clean Sheet is a training device specially set up for football goalkeepers. It can use VR and other functions to simulate the pressure and interaction in the game environment, so as to improve the goalkeeper's ability to resist stress and help them make correct judgments in real games. .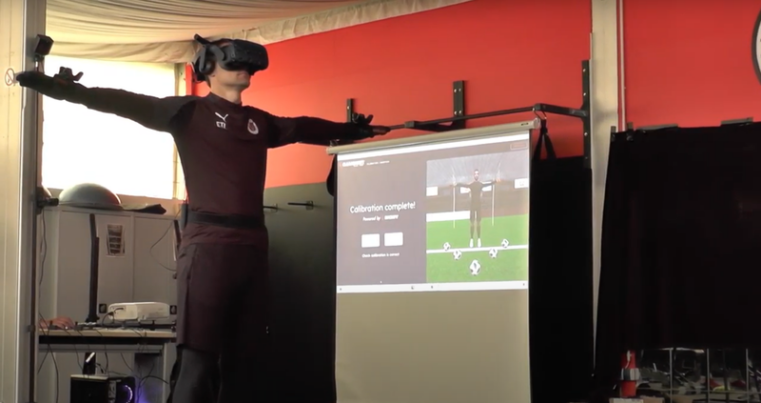 Clean Sheet was developed by INCISIVSport. They are currently developing corresponding training systems for rugby, cricket, tennis and other sports. They have also reached cooperation with the British Cricket Association, the Football Association and other institutions. In addition to INCISIVSport, Rezzil has also been working in the football industry for many years. Founded in 2017, Rezzil has developed tools for post-match analysis, virtual training and the ability to track players' recovery in real time.
Based on VR virtual reality technology, Rezzil's virtual reality training platform can simulate the real stadium environment and defensive pressure, etc. Players can complete technical exercises such as direct passes, 45-degree long passes, free kicks, and headers without arriving at the training ground . At the same time, the device will collect the data information of the athlete during training and give a detailed analysis report so that the coach can provide targeted guidance.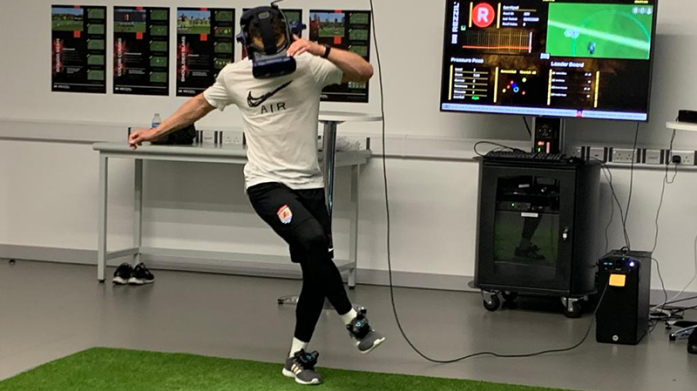 Incorporating the stadium into the VR scene not only provides fans with an immersive experience, but also facilitates the club to attract the attention of young fans, thereby expanding the fan base. Fans only need to log in to the Rezzil Player application through the VR all-in-one machine Oculus Quest, and they can experience the Molineux Stadium in 360° without going out. What's more interesting is that fans can also use VR equipment to complete basic football training at Wolves' home court.