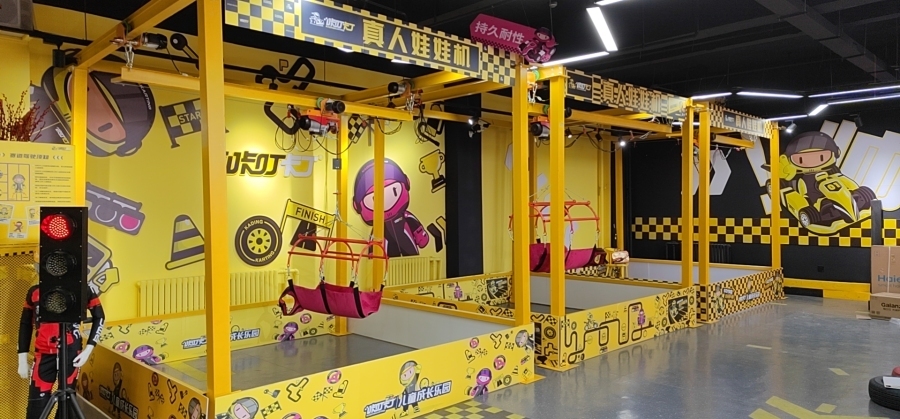 How to choose the best human claw machine?
Friday, 01 July 2022

2

456

0
1:What is standard size? Other size can customize?
3*3*3m is standard size;
Other available size: 4*4*3m;4m*4m*3.5m; 4m*4m*4m; 5*5*3m; 5m*5m*3.5m; 5m*5m*4m; 6m*6m*3.5m; 6m*6m*4m or customized;
2:How many player can play once time?
Normally, that is for one player; or 2players for customization;
3:What goods can put inside human claw machine?
Normally, put toys, promotion goods, snack, ocean ball ,special goods etc;
4: How to earn money from the human claw machine?
Imyjoy human claw machine have 2 functions:
One for promotion to attractive more and more persons;
For earn money faster, one player play 3minutes 5-10USD per time;
5:Where will put the human claw machine?
Put in shopping mall, square, playground, shop, amusement park, Zoo, KTV, Hotel ,Restaurant etc.
6:What color of the human claw machine?
White,red,blue,black,pink or other customized;
Yes, we can supply the decoration as your ideas; but we suggest you make the decoration as different theme events( different holiday, different place);
8:How many controller model you have?
Remote control by remote controller; Joystick control by control table;
9: Do you have 110V voltage and different plug?
Yes, we can supply 110V or 220V with US,EU,UK or other plug as different country standard;
10: Is it easy to install? How long time can install one standard size (3*3*3m)?
It is very easy to install as that is very mature machine we produce it about 10years already, we have standard guided installation instructions, just install it by step; eg: one 3*3*3m machine, 2persons finish the installation in 24 hours;
11: What about your after service?
One year warranty; if it is damaged by non-human factors, we will provide free accessories for repair within one year;
12: Do you also sell the toys and ocean ball?
Yes, we also supply toys and ocean balls, you can contact our sale manager for more information.
Posted on

Friday, 01 July 2022

Posted on

Friday, 01 July 2022

Posted on

Friday, 01 July 2022

Posted on

Friday, 01 July 2022
Posted on

Friday, 01 July 2022