Kydavr
Big Shopping center buy giant real human claw machine remote super large crane doll/gift machine
Big Shopping center buy giant real human claw machine remote super large crane doll/gift machine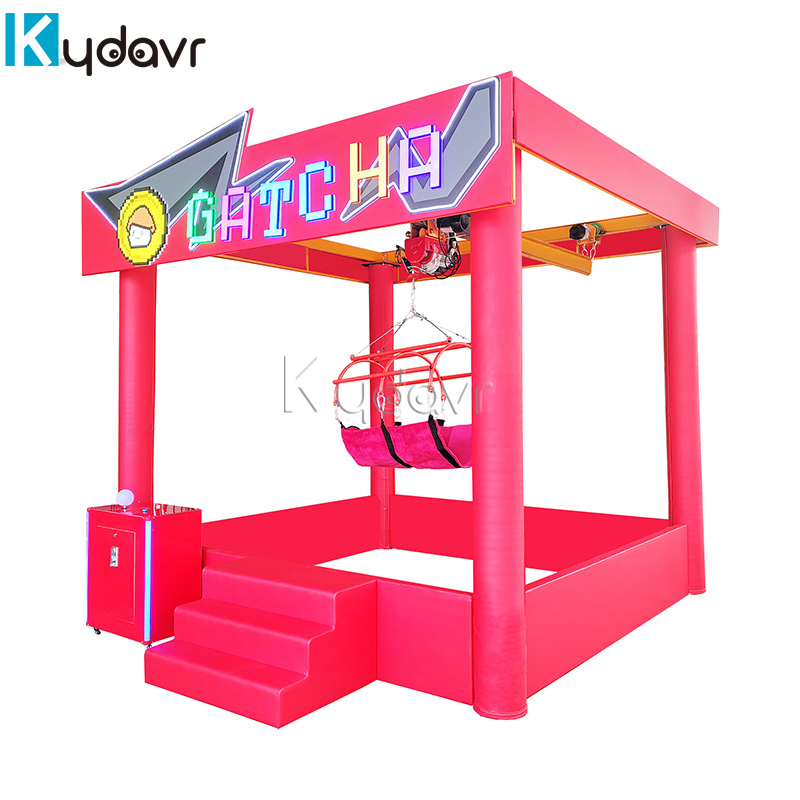 Real Human Claw Machine is very popular claw machine on the maket, one play control the table or remote controller, one players to get the gift, players all have great fun to play this game.
Kydavr can customzie difference size according to you need, our standard size like below:
3m*3m*3m
4m*4m*3m
4m*4m*3.5m
5m*5m*3.5m
6m*6m*3.5m
Also can make bigger as your need.
Machine Decoration
For this luxury model, including machine and decoration, stairs etc. The color and logo can customzie according to your requirement.
For the table controller, it has add more function compared with normal human claw machine type. Like check function. More fuctions please contact with our sales managers.
How to play
(1) Players can start playing after they wear safety gear with the help of the merchant. Wear large gloves or eye masks as required by the staff. Increase the difficulty of the game.
(2) After the player wears it, it is controlled by the merchant or the player's partner to control the player to move up ,down, left and right to grab the gift. The game time is about 2-3 minutes.
(3) The merchant can ask the player not to use the two-legged to get the gift, and the two feet are not counted and cannot be taken away. (Specific business decision)
(4) The size of the merchant can play once to decide how much to take the player to hold.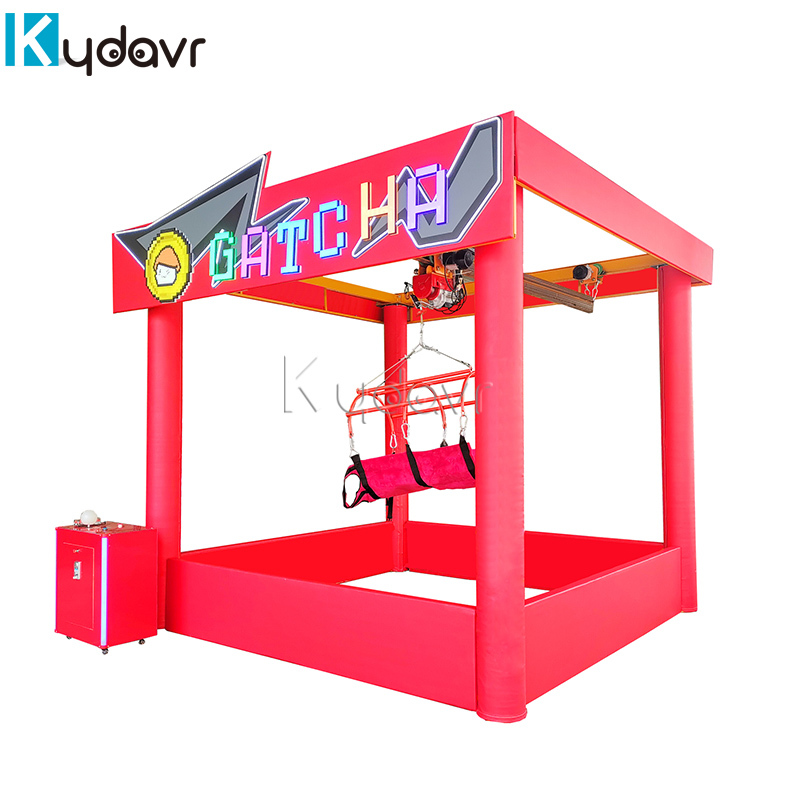 Suitable for multiple scenes, such as following:
Large shopping malls, residential squares, event planning, real estate activities, playgrounds, etc.
Advantages:
High carbon steel, good quality, strong bearing capacity, stable stability and high safety

FAQ
1.Q: Is it always easy to grab the toy? Will it lose money?
A:There will be no loss, the difficulty of grasping can be set, the time of catching is short, and the gloves with the configuration are not so easy to grasp. You can put more marine balls in, or you can let the players wear glasses (this can also arouse the player's interest)
2.Q:What kind of gift put into for player grabbing?
A:Ocean ball, doll, gift, snack, anything is ok
3.Q:How much to play once?
A: $5 to $10 per time, according to local consumption levels
4.Q:Is it safe
A:High carbon steel, good quality, strong bearing capacity, stable stability and high safety. And it passed the 200kg limit test
5.Q:What age can play?
A:5 years old above can play. Two people experience once. one control another catch, highly interactive
6.Q:What is the appearance of decoration?
A:The appearance of the product needs your own design according to your own preferences.
You can choose below material to decorate:
Stickers, KT board, PVC foam board, Naughty castle soft package or Wooden board etc.
Size:

3*3*3m
Controller :

Table control
Decoration:

Including decoration, Wood + leather