AR Interactive Kids Projection Magic Children Interactive Drawing Scan Wall Game
AR Interactive Kids Projection Magic Children Interactive Drawing Scan Wall Game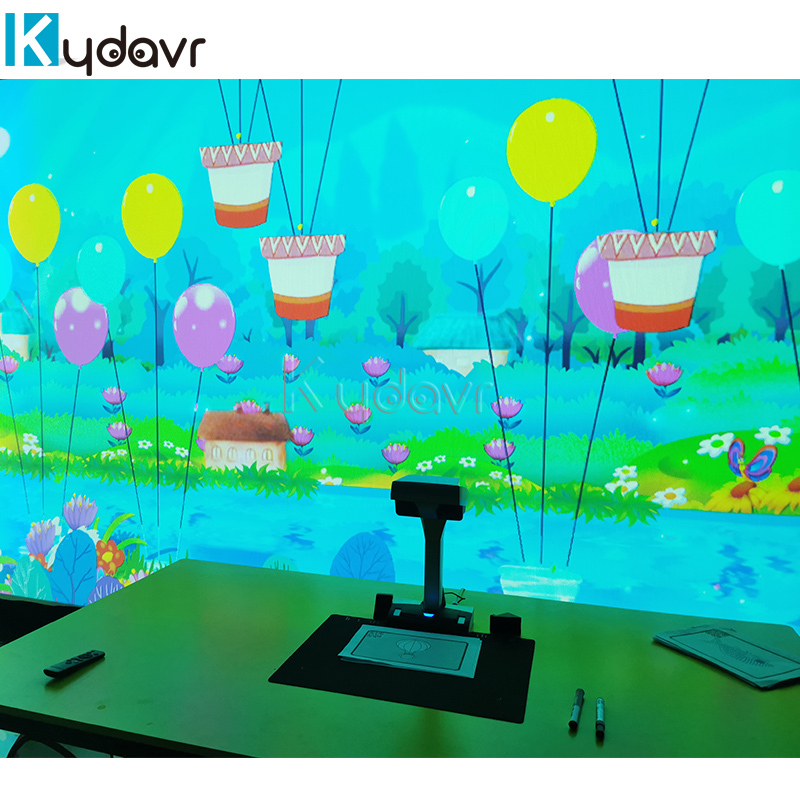 Products details
Name

Interactive Wall Painting Games
(Single screen)

Size(M)

3m*2.2m /Customize size

MOQ

1 set

warranty

12 months


application

Indoor
Pandora painting is a 3D interactive projection painting specially designed by Kydavr for children over 2 years old. Combined with AR technology, it turns children's graffiti paintings into life like 3D animations, which are vivid and interactive, "visual, auditory and tactile." "The multi-sensory experience triggers children's infinite artistic inspiration.
The large-screen image is projected on the wall by the projector, and the image is perfectly spliced ​​into a larger projected image by the server and fusion software, equipped with a high-performance sensor.
In addition, it is equipped with a high-tech LCD table and server connection.
You can choose from three interactive presentation methods: LCD touch table, plate scanner, and tablet computer.
Children can doodle on the paper with their hands. After drawing, they can put the paper into the scanning area, and then press the button on the right side of the scanner. The scanner starts to scan the picture. Children can also interact by touching the big screen, and when they tap the works on the big screen, there will be interactive special effects.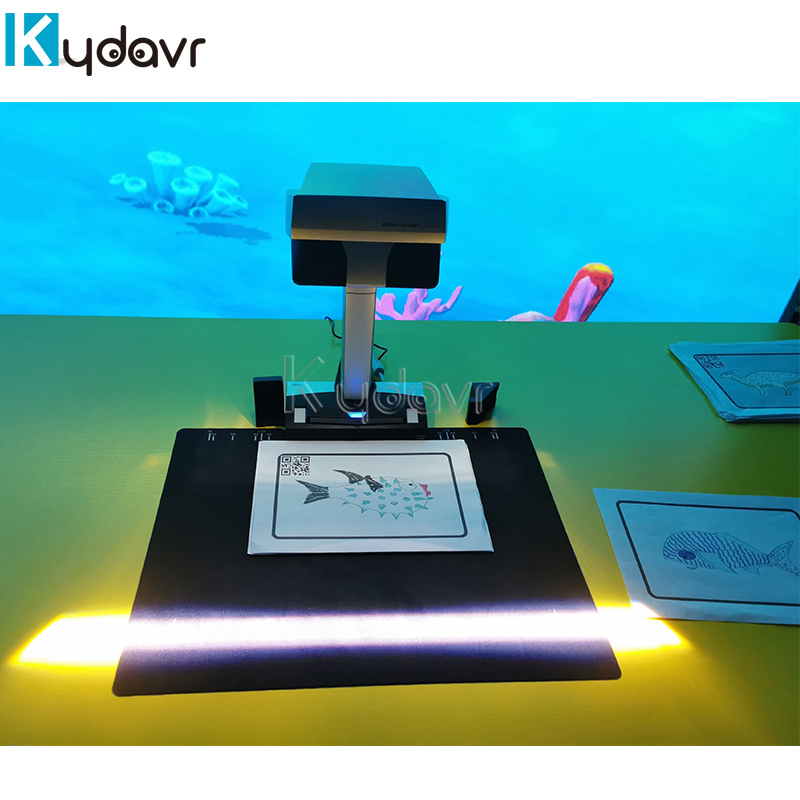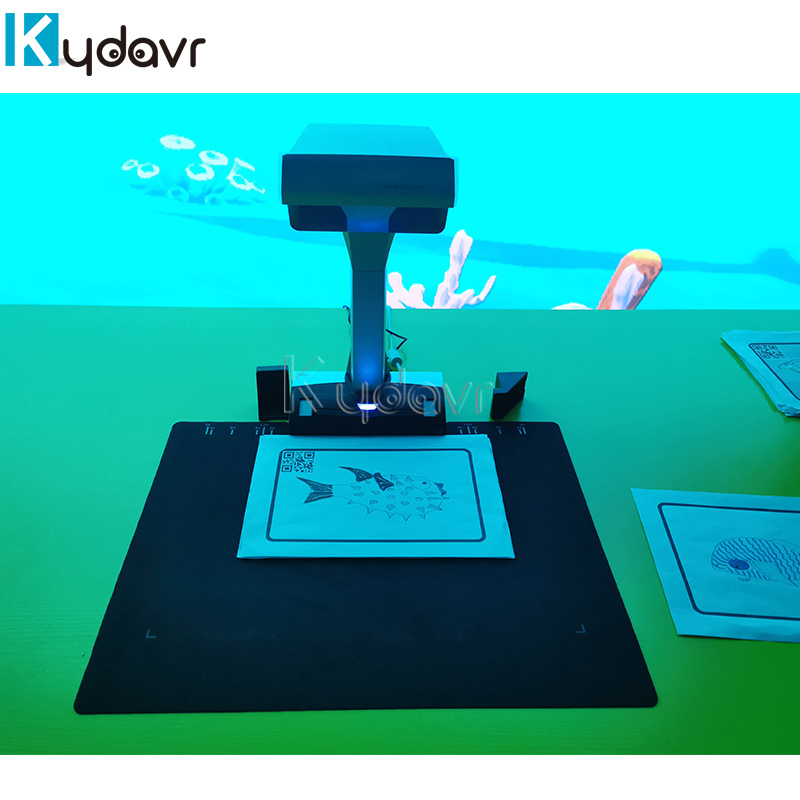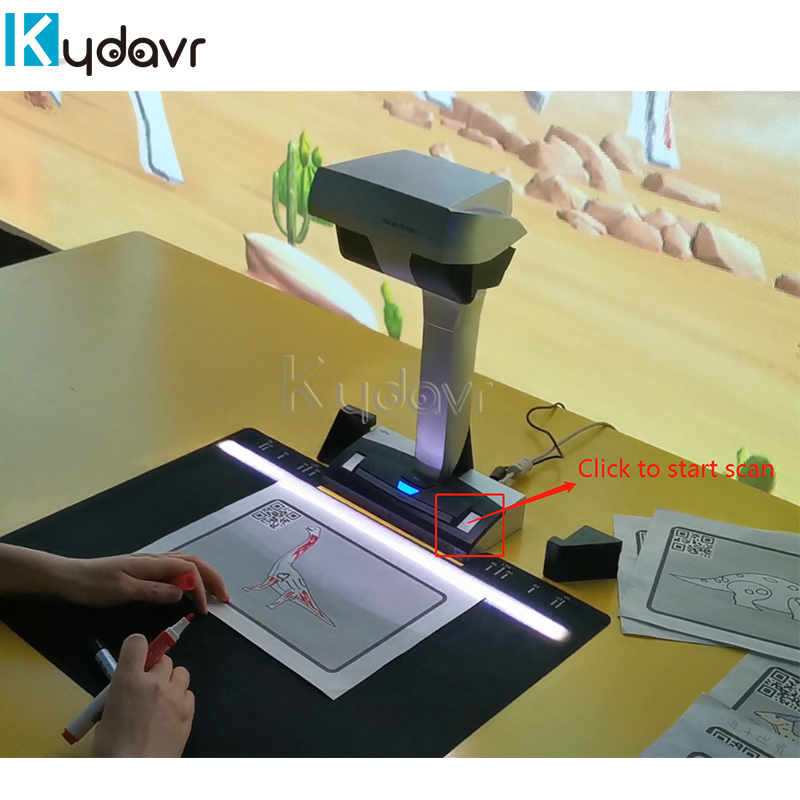 In addition to graffiti on the paper, children can also touch the LCD table with their hands, select the pattern, choose the brush and size to create a painting, click on the painting, and then click on the work, so that the work will fly to the big screen!
It integrates eight themed scenes, turns graffiti on paper into digital content, and the painting works instantly "live" on the screen, and you can interact with it by touching the wall lightly. Let the children paint by themselves, design and color characters by themselves, explore by themselves, and create the impossible.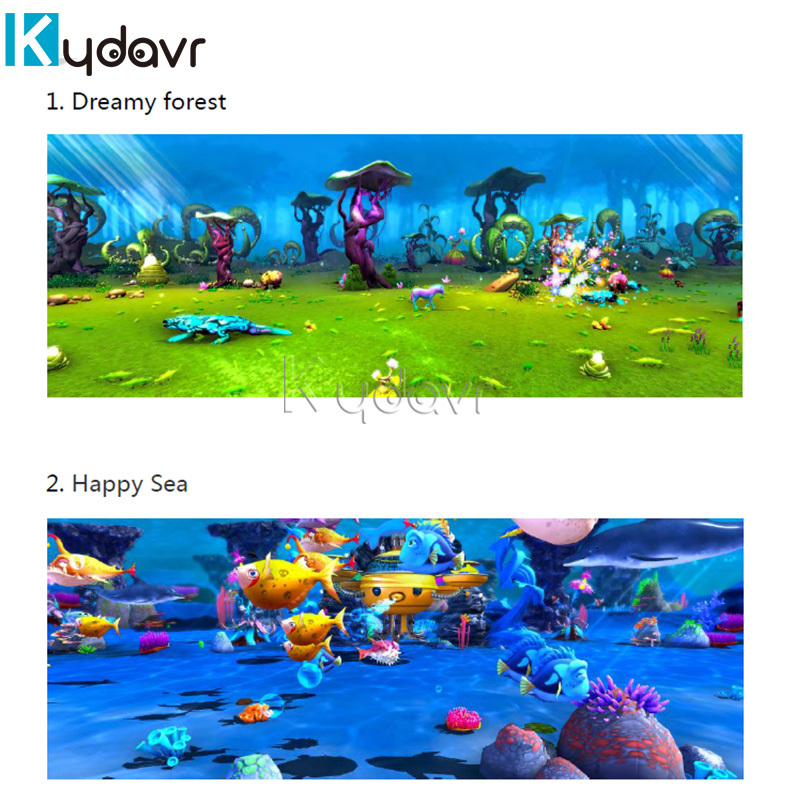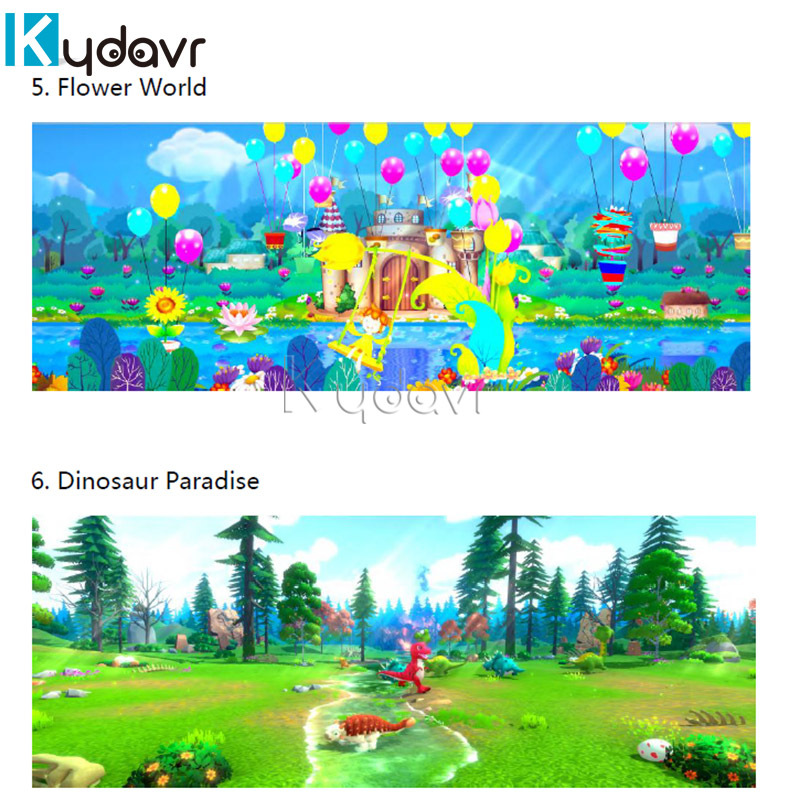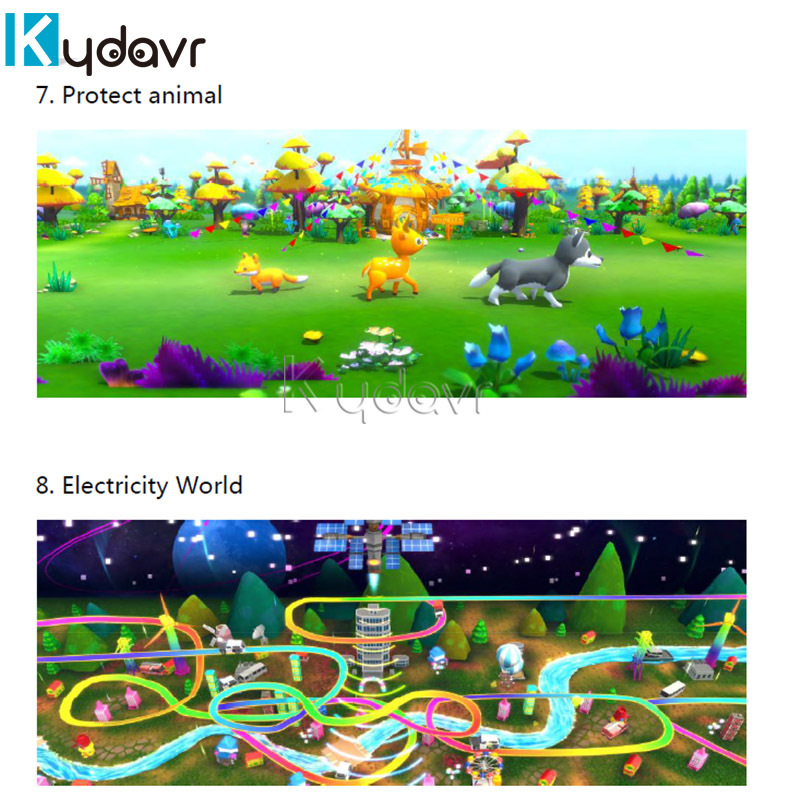 Features:
(1) Accommodate many people to interactively entertainment together, increase the opportunity for parents and children to play together, both men and women, the young and old, friends and students can be involved together, experience the game of competition and joy.

(2) Mutual combination of virtual and real and interesting way of interaction brings new game experience, creating a creative and high-tech game.
Application Place
Large indoor theme park , Amusement park, Children entertainment park, Naughty castle, Shopping Mall,Parent-child multiplayer interactive places, Exhibitions and Trade Fairs,Advertising etc.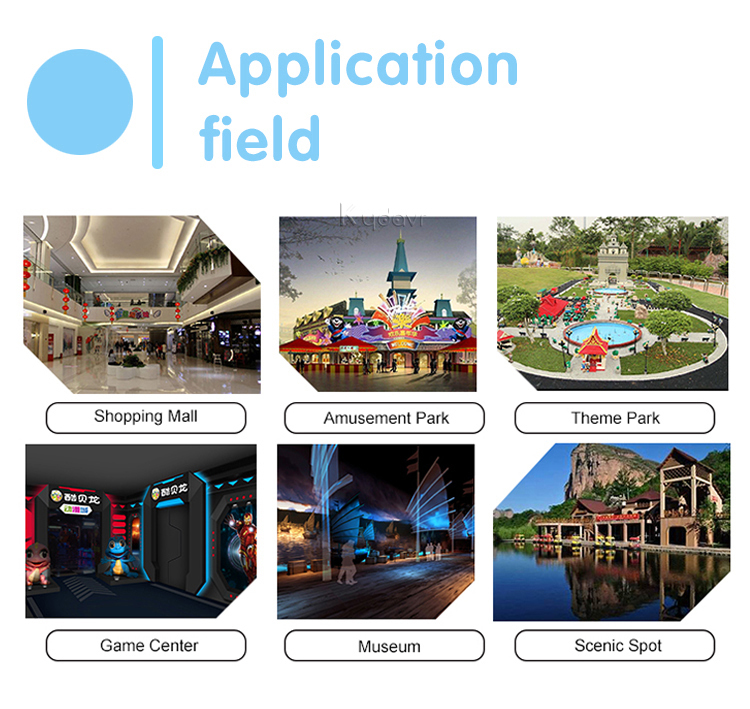 Related products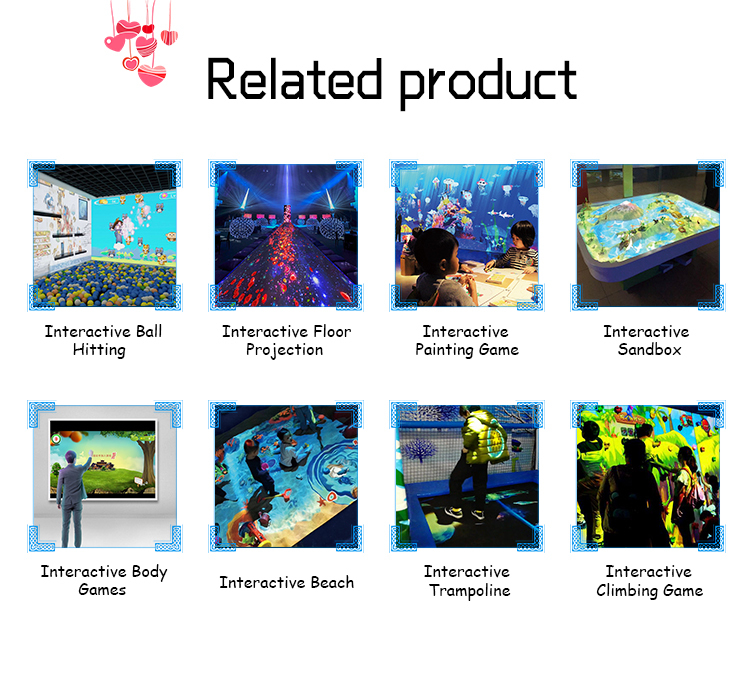 Tags: ar interactive wall projector system, 3d ar interactive wall projector, 3d ar interactive wall projector system, 3d interactive ar wall projector
If you want to know more products, we have: indoor 3d ar interactive drawing wall game, ocean ball pool interactive wall projection game, body interactive led hologram projection
System type:

Scanner type
Games quantity:

8pcs, accept update
Projection size:

Single screen (3m*2.2m),Double screen(6m*2.2m),Three screen(9m*2.2m),Four screen (12m*2.2m),Customzie size

Your cart is currently empty.