IMYJOY
Android version 150 inch single screen interactive floor projection games one sale
Android version 150 inch single screen interactive floor projection games one sale

Whole set Items List
All-in-one box*1set (Including customize projector,embedded server,camera andfill-in light)
Projector bracket: 1 pcs
Wireless mouse: 1pcs
Keyboard:1pcs
Remote switch:1pcs
AR floor projection interactive games advantage:
1. All in one box, easy for installation
2. Android version, embedded system
3. Cheaper price
4. Single screen: 150 inch (3m*2.2m)n or 4m*3m


How to play?
When children enter the projection range, they can interact directly with the virtual scene on the ground. A variety of interactive effects will change with the body movements, which make children feel like getting into a wonderful virtual-real world. When people walking through and interacting with the ground, the system will set different interface according to the timing.
Product Advantage
Simple, high interactive. A dynamic interactive game

--Differ from traditional games mode, this is a high technology interactive virtual game with magnificent pictures and vivid audio.

--Multiplayer games. Welcome to join to play at any time.

--Interaction helps to increase communication between parents and children,friends nad friends.

-- supply freely with various, interesting and puzzle games. Activate and fully develop the children's mentality.
Application
Large indoor theme park , Amusement park, Children entertainment park, naughty castle, Shopping Mall,Parent-child multiplayer interactive places, Exhibitions and Trade Fairs,Advertising etc.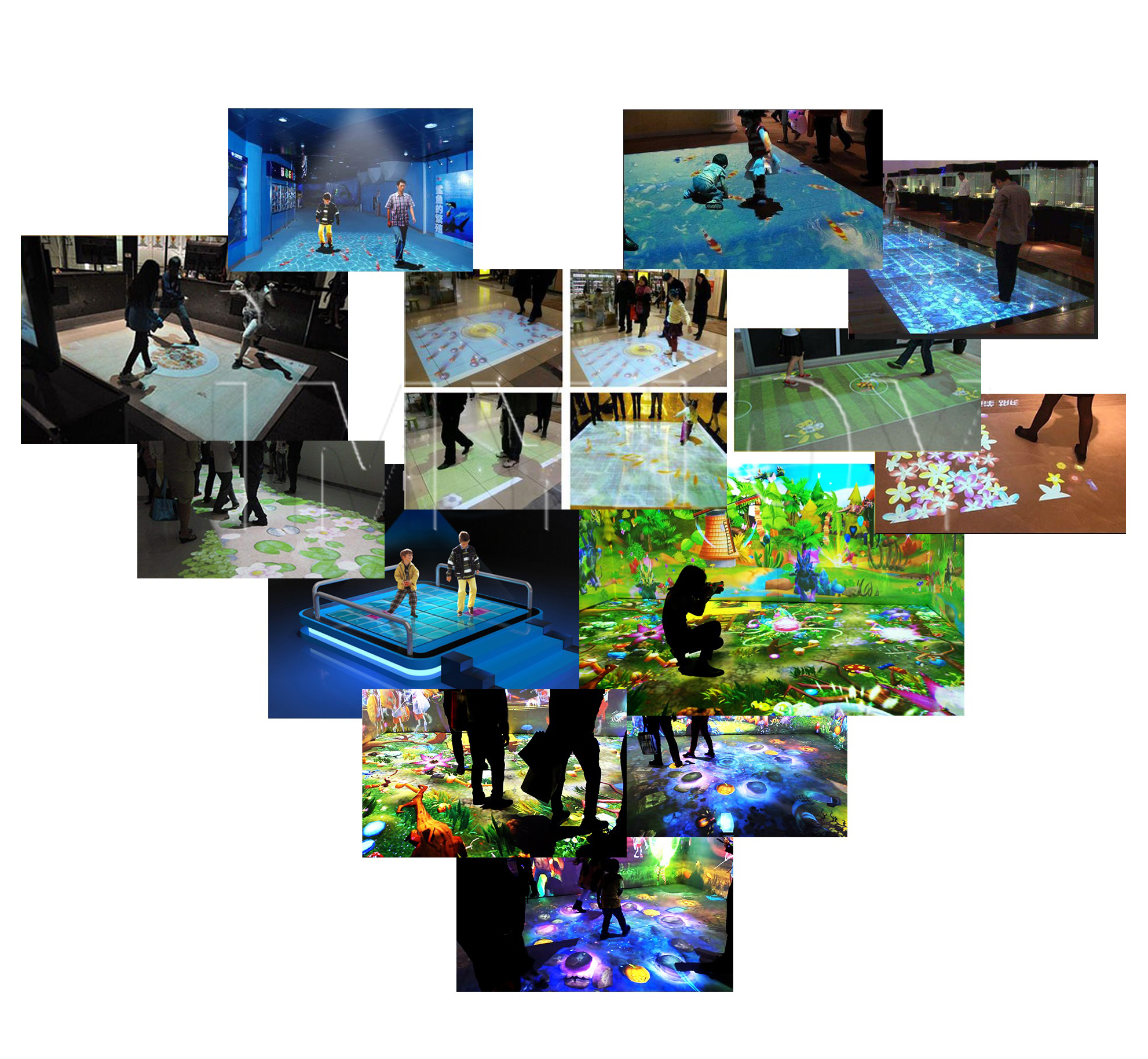 Related products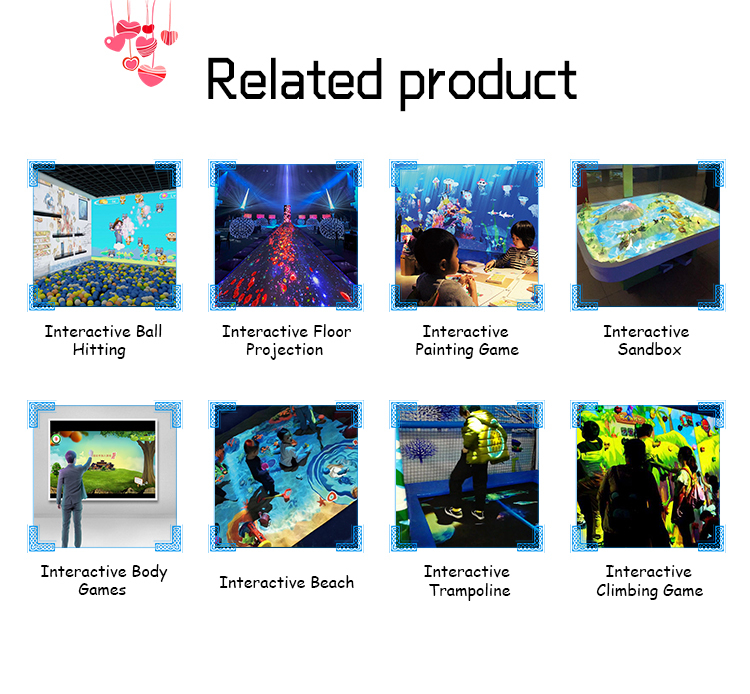 Projection size:

Single screen (one projector)