Kydavr
Human arcade claw+crane claw machine for people
Human arcade claw+crane claw machine for people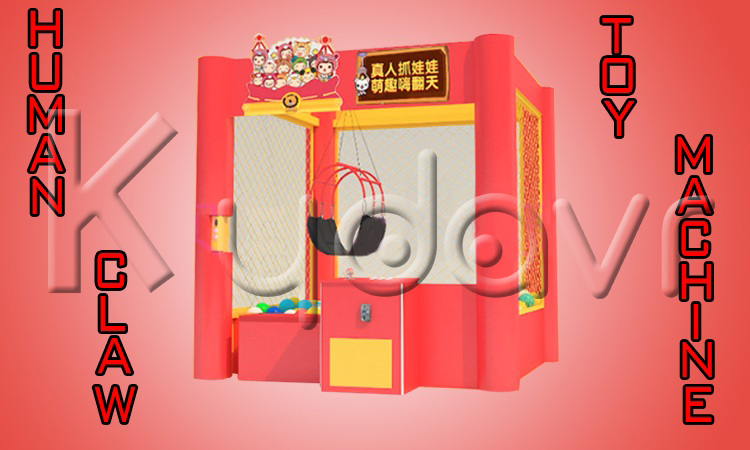 Claw arcade game machines are fun, but all they do is eat your money. The damn things are designed so that the claw won't pick up stuff easily. They just take your money and a bit of your soul. What we need is a greedy little living claw that can and will pick up toys easily. A kid should do just fine!
Real people directly grasp the doll machine.They are great for lowering into tight spaces to grab stuff for you.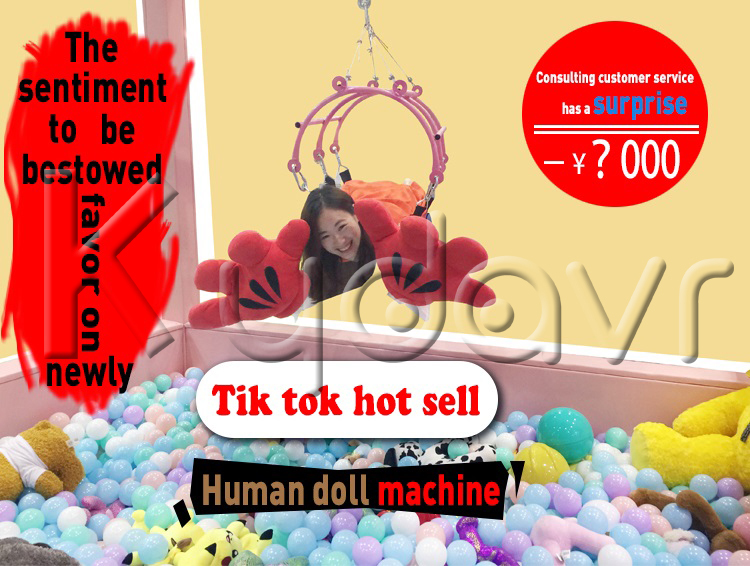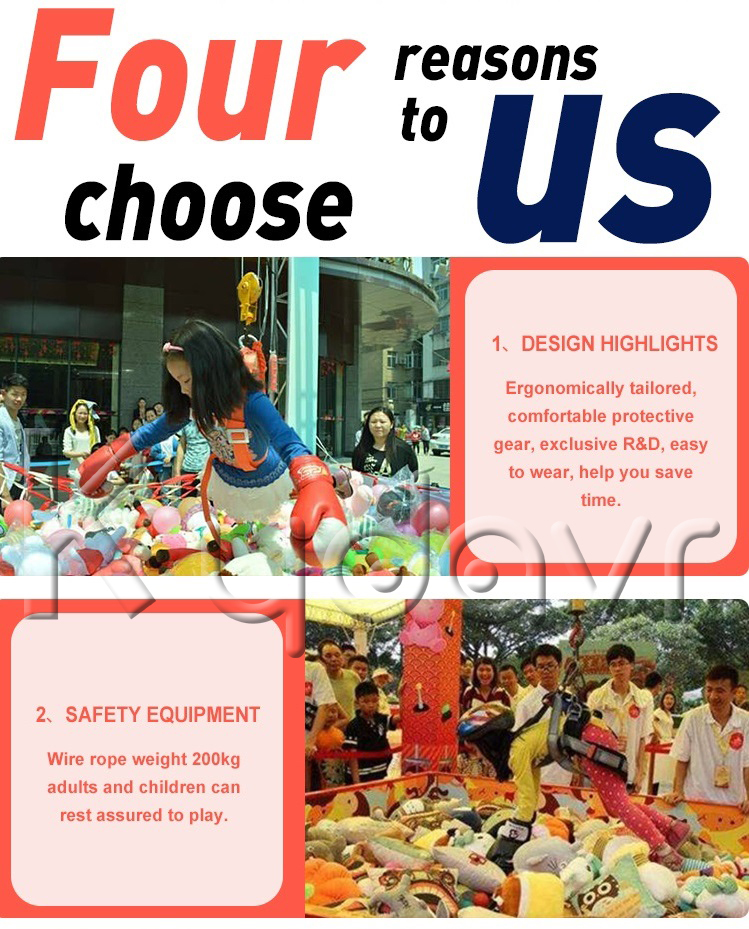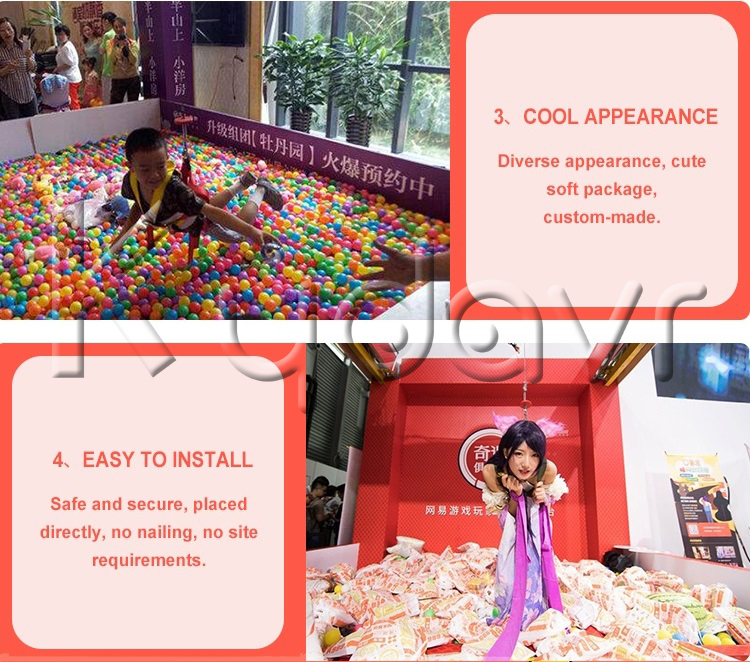 How to play?
This machine uses a human child in such a way. Just strap your kid into the harness and they will grab a large amount of loot as they hover over the prize pit. It's what kids do.

How to care?
1. Keep the room clean and decrease the duty, clean the surface of game machine with a dry, soft tool.
2. Avoid sun shine the game machine straightly with a long time, keep all the machine drying.
3. Checked machine lines various spare parts and every day, detected the problems in time, prepared to work next day.
4. If you don't need the game machine, to be packaged it well to place. Avoid the machine is damp and aging, please
open the machine to run 30 minutes in every two weeks.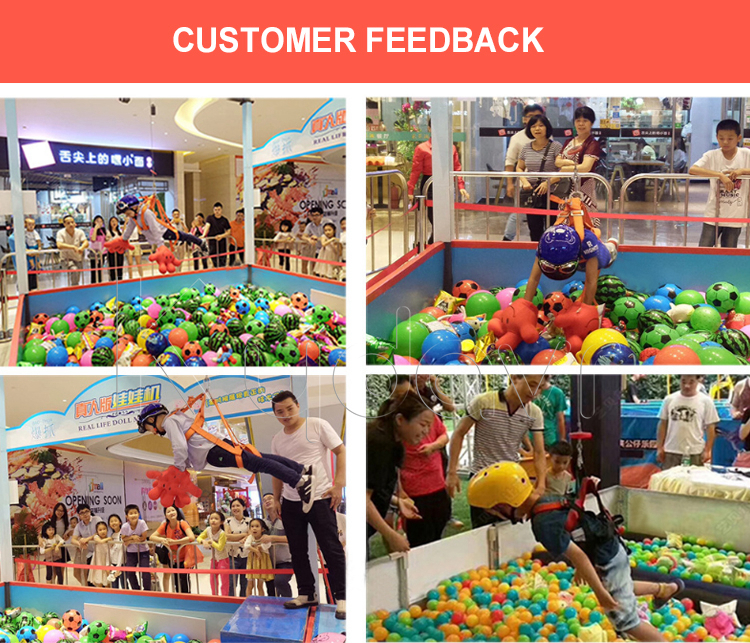 Installation
Professional CAD instruction ,3D drawing,installation service
in site.
Application field
Kindergarten school,kids club,home,play center,supermarket,
amusement park,restaurant etc
Delivery time

3-5 working days after receiving your deposit at usual time
How to contact us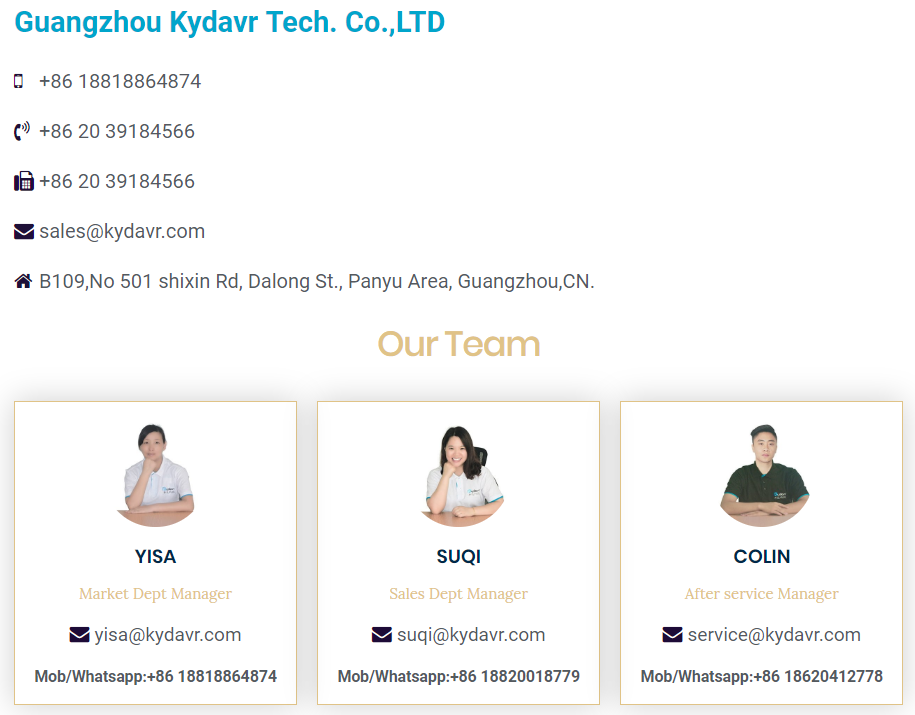 Tags: human crane claw machine, crane claw machine, human arcade claw, human big crane claw machine
If you want to know more products, we have: bingo jet lottery machine, gambling air mixing lottery machine, grab gift human claw carnival game machine