Kydavr
150 inch Wall projection Augmented Reality Interactive somatosensory games for kids
150 inch Wall projection Augmented Reality Interactive somatosensory games for kids

The interactive somatosensory game uses a projector to project the game screen on the wall and uses the somatosensor to capture the dynamics of the characters. The game relies on motion-sensing recognition to carry out the game experience, and various interactive effects will change accordingly with the action.
Products Details
| | |
| --- | --- |
| Product name | Body Interactive Wall projection games |
| Size | 150 inch (3m*2.2m) |
| Application | Indoor/Theme park/Game center etc |
| Projector | NEC |
| Games | 10 pcs games |
| Warranty | 12 months |
ABOUT BODY INTERACTIVE WALL
The interactive wall game is through a hardware interaction device, a somatosensory interaction system software, and a three-dimensional digital content to sense the viewer standing in front of the window. When the viewer's action changes, the window display image changes at the same time. The somatosensory interaction relies on high-tech video motion capture technology, which makes it possible for body movements to be reflected in the game system in a timely manner and to promote the game by sensing the movement of the human body. The camera captures the player's body movements or gestures and achieves human-computer interaction through data analysis.

HOW TO WORK?
The somatosensory interaction system is actually a 3D somatosensory camera that is smarter than the average camera. First, it can emit infrared light to stereoscopically locate the entire room. The camera can use infrared rays to recognize the motion of the human body. In addition, the motion sensor can track your body movements and build your digital skeleton based on data. It can track 20 parts of the human body in real time. The device can track up to two players at the same time in real time. The somatosensory interaction system uses instant motion capture, image recognition, microphone input, speech recognition, and other functions to get people out of the traditional monotonous mode of operation.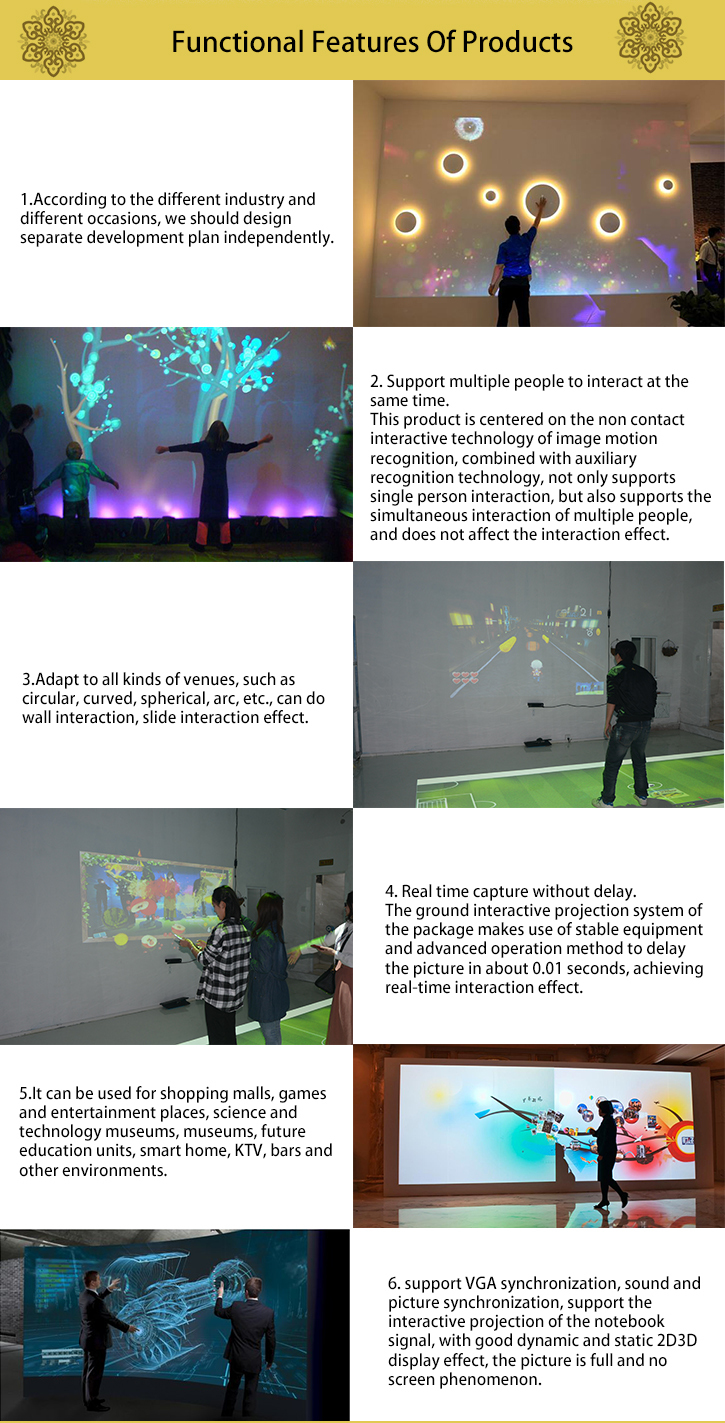 Feature:
(1) Attract people: New and dynamic effect will attract and guide the flow of visitors, at the same time, the design of the game and exercise will increase the interactive atmosphere.
(2)Kids and parents can play and collaborate together to complete tasks. It will enhance the motion between them, also encourage children to think.
(3)During the game, they can accumulate points to win gold coins,pass the level contentiously.
(4)It suitable for many kids to participate in , so they can compete mentally and physically.
Application
-Theme Park
-Playground
- Shopping Mall
-Supermarket.
-Science promotion activities and so on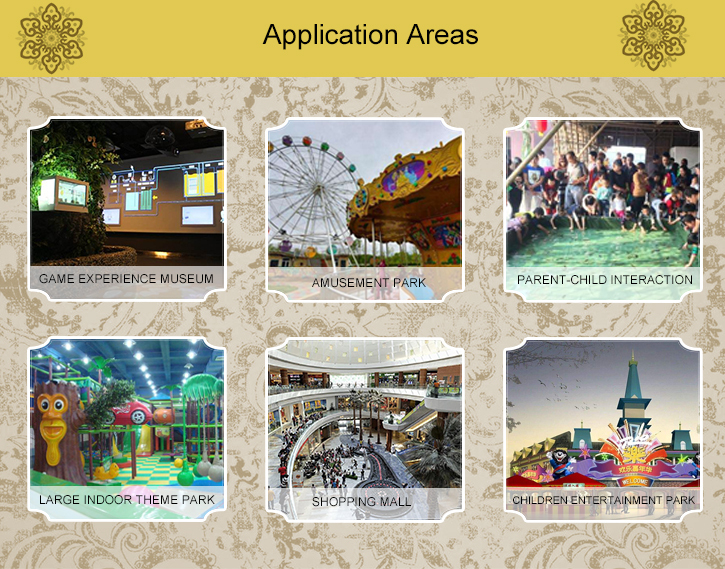 Our Service:
1.Rich game content and customized game content is available.
2.One year warranty,lifetime maintenance.
3.Provide experience and business game zone management to buyers.
4.BEST after-sales services.There are engineers on-site installation, 1 year free warranty and for accessories.
If you need more information about our lotto draw machine contact us
24 Hour hotline: +86 18820018779 (Ms. Suqi Su)
Email: suqi@imyjoy.com
Projection size:

3m*2.2m,4m*3m
Games quantity:

10pcs games
Projection type:

Wall projection